Premium cocktail specials in Sydney right now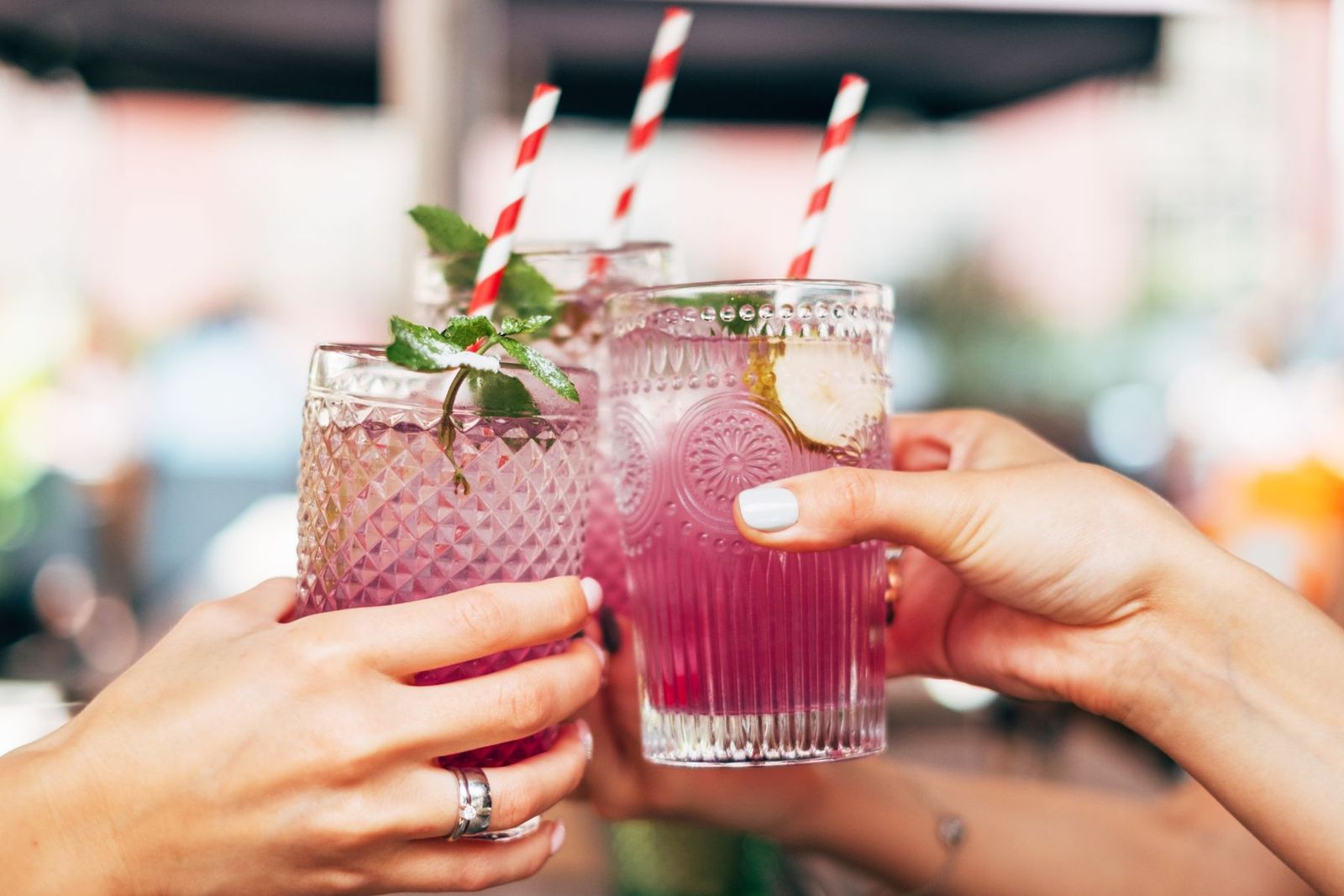 Some of Sydney's best bars offering phenomenal happy hours!
It's no secret that Sydney has some of the best bars in the world, but one recent trend is that more of them are offering great happy hours. Aligning with that trend is that searches for cocktails on our platform have gone from the third most searched drink type, to a clear number one this year. If you're a cocktail lover who loves a bit of style, we're very confident you'll love the below list of premium cocktail happy hours. Enjoy!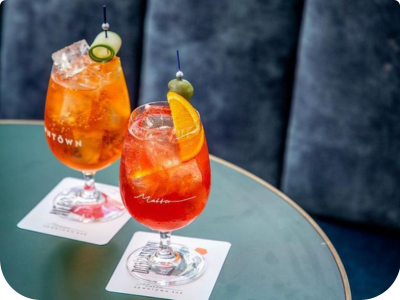 Aperitivo Hour at Matteo Downtown
20 Bond Street, Sydney, 2000
In the heart of Sydney's bustling CBD lies the vibrant oasis of Matteo Downtown, beckoning locals and visitors alike to partake in a delightful Aperitivo hour, an Italian tradition perfect for unwinding after a long day.
In the Sydney CBD? Stop by Downtown and enjoy Aperitivo hour from 3pm-5:30pm, Monday-Friday! No reservation needed :) $10 Mini Martinis. $12 DT Negroni. $12 Espresso Martini.
Immerse yourself in the ambiance of Matteo Downtown, where the fusion of contemporary design and classic charm sets the stage for a sensory journey that goes beyond exquisite libations. Take a seat, unwind, and let the flavors and atmosphere transport you to the vibrant streets of Italy, right in the heart of Sydney's dynamic CBD.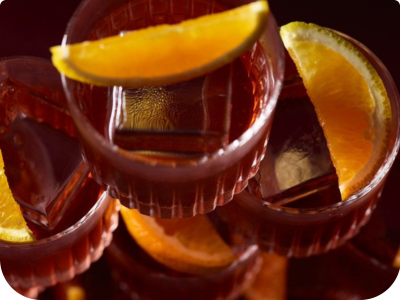 Aperitivo Hour at Bar Mammoni
Shop 3 Loftus Lane, Sydney, 2000
The ambiance at Bar Mammoni exudes a fusion of contemporary chic and intimate charm, creating the perfect setting for a laid-back yet sophisticated evening. Whether you're winding down after work or seeking an early evening rendezvous, this cozy retreat caters to all, offering an ambiance that's as inviting as its delightful concoctions.
All Aperitivo Cocktails $10. Thursday-Saturday from 4-6pm.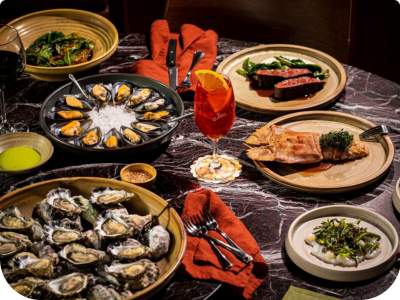 Happy Hour at Jane
478 Bourke Street, Surry Hills, Sydney 2010
Indulge in the enchanting Happy Hour at Jane, nestled within the vibrant locale of 478 Bourke Street, Surry Hills. During Happy Hour, immerse yourself in the allure of Jane Martinis, meticulously crafted to perfection. Savor each sip of this classic libation, enjoying the blend of flavors that dance on your palate.
$10 Jane Martinis. Lots of eats available too. Monday-Sunday 5-6pm.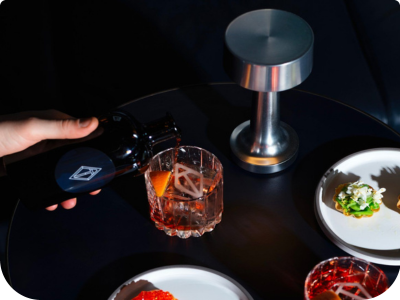 Twilight Hours at Tiva
68 King Street, Sydney, 2000
Indulge in the enchanting Twilight Hours at Tiva, nestled at 68 King Street in the heart of Sydney. From Wednesday to Friday, this chic destination offers a delightful array of tantalizing delights at irresistible prices, perfect for unwinding after a long day or kicking off a vibrant evening.
From Wednesday to Friday, you can get a Tommy's Margarita for $12; a glass of NV Moet & Chandon champagne for $15 or a bottle for $99; and a Fried chicken burger, with spicy buttermilk dressing for just $12.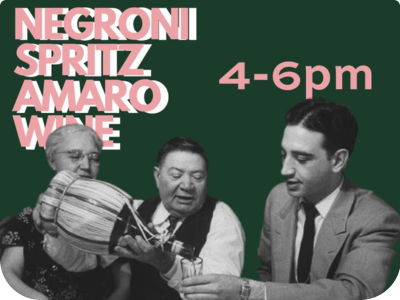 Happy Hour at Sammy Jr
66 King Street, Sydney, 2000
Step into the vibrant atmosphere of Sammy Jr located at 66 King Street, Sydney, and elevate your evenings with their unmissable Happy Hour! Running daily from Monday to Sunday, between 4 pm and 6 pm, indulge in the classic sophistication of Negronis for just $10 each. Imbibe in the perfectly balanced blend of gin, vermouth, and Campari, meticulously crafted to tantalize your palate and transport you to a state of refined enjoyment.
$10 Negronis from Monday-Sunday 4-6pm.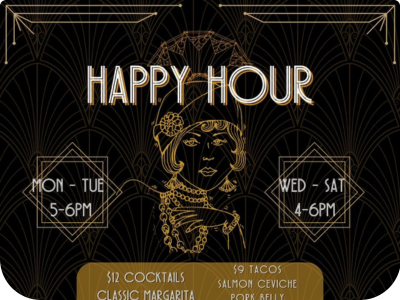 Happy Hour at Esteban
1 Temperance Lane, Sydney, 2000
Sip your way through $12 cocktails including Margaritas, the iconic Tequila Mockingbird (spicy margarita), Sangria, and Paloma. Pair with it a range of popular tacos for $9 including Salmon Ceviche, Pork Belly, Steak Tartare, and Sweet Potato. Monday-Tuesday 5-6pm and Wednesday-Saturday 4-6pm.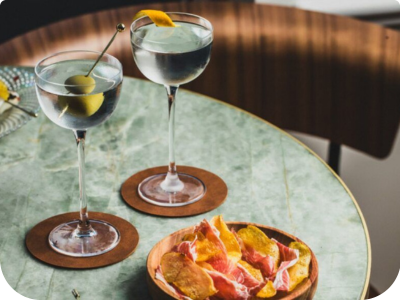 Gildas Golden Hour
46-48 Albion Street, Surry Hills, Sydney 2010
Nestled in Surry Hills, Gilda's Golden Hour offers more than just discounted drinks; it's a chance to bask in the golden glow of impeccable hospitality. It's an opportunity to treat your palate to a sensorial delight while reveling in the stylish yet welcoming ambiance that defines Gilda's Golden Hour in the heart of Sydney.
$12 house cocktails on Wednesday and Thursday from 5:30pm-6:30pm.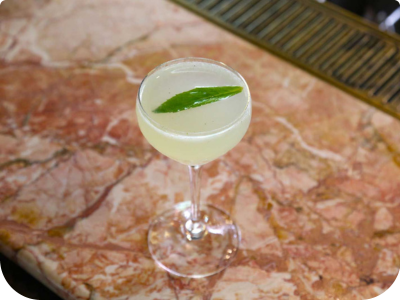 The Charles Hours
66 King Street, Sydney, 2000
Indulge in an exquisite Southside cocktail experience at The Charles, nestled within the dynamic pulse of 66 King Street.
This enchanting rendezvous at The Charles is not just about discounted cocktails and delectable snacks; it's an invitation to immerse yourself in a sophisticated haven, where every detail is meticulously curated to ensure a memorable and refined urban escape amidst the vivacious city of Sydney.
Enjoy a Southside cocktail at $15 and wash your drink down with some delicious bar snacks. Monday-Friday 3-6pm.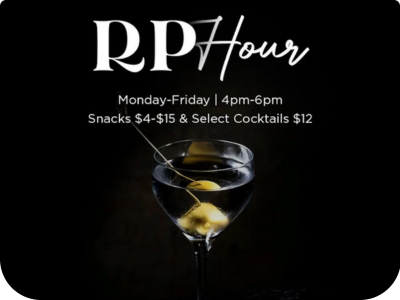 Rockpool (RP) Happy Hour
66 Hunter Street, Sydney, 2000
Rockpool (RP) Happy Hour isn't just about discounted drinks; it's an invitation to relish a moment of elevated indulgence in a setting where elegance meets conviviality. Join fellow enthusiasts as you unwind, raise your glass, and revel in the refinement and allure that Rockpool (RP) effortlessly exudes in the heart of Sydney's vibrant cityscape.
$12 Classic cocktails, Monday-Friday 4-6pm.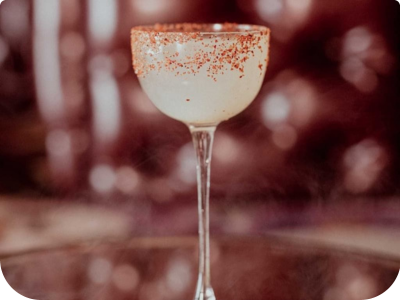 Happy Hour at Alice
16 Argyle Street, The Rocks, Sydney 2000
Join the revelry at Alice during their irresistible Happy Hour, located at 16 Argyle Street in the historic precinct of The Rocks, Sydney. From Thursday to Saturday, between 5 pm and 7 pm, Alice invites patrons to partake in a delightful selection of handcrafted cocktails, each priced at just $10.
Nestled within The Rocks, Alice embodies an ambiance that seamlessly fuses contemporary chic with historical charm. As the evening descends, indulge in the allure of Happy Hour, where the air is laced with the aroma of expertly mixed cocktails and the ambiance buzzes with vibrant energy.
$10 Cocktails (Margaritas, Coconut Espresso Martini and Classic Negroni), Thursday-Saturday 5-7pm.
Remember you can find all the above and over 1,000 happy hours on our app. Discover your perfect moment!
Explore an array of enticing offerings and plan your next adventure through a vast selection of over 1,000 happy hours, ensuring that every rendezvous is brimming with delight and discovery. Download our app today and unlock a world of endless possibilities, where every hour becomes an opportunity to cherish amidst the city's vibrant tapestry of flavors and experiences.
Find the app HERE
The Happiest Hour team