The happiest pub specials in Melbourne's CBD
Welcome to the heart of Australia's cultural capital, where the clinking of glasses and the hum of laughter fill the air.
Melbourne's CBD is a treasure trove of eclectic pubs, each with its unique character and offerings. And if you're on the lookout for the most cheerful and wallet-friendly pub specials, you've come to the right place. The Happiest Hour is here to unveil the city's best-kept secrets, ensuring that your time out in Melbourne is not only unforgettable but also easy on your wallet. From hidden laneway gems to rooftop marvels, Melbourne's CBD has an abundance of pub specials that cater to all tastes.
So, get ready to explore the happiest pub specials in Melbourne's CBD and elevate your outings to a whole new level of delight!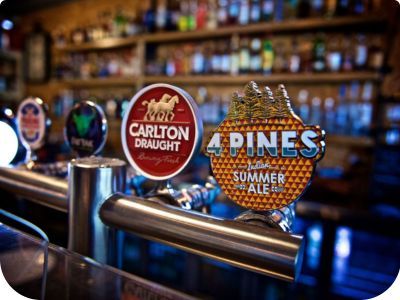 Friday Night Happy Hour at The Fair Trader
$6.00 schooners. Unheard of in the CBD vicinity on a Friday Night!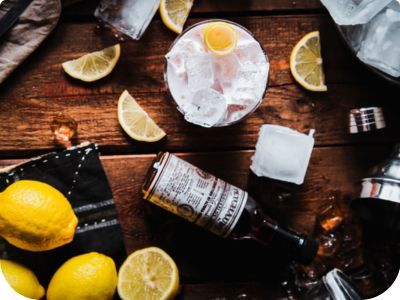 After Work Drinks at The Black Rabbit
$6 schooners, $7 basics and $12 cocktails.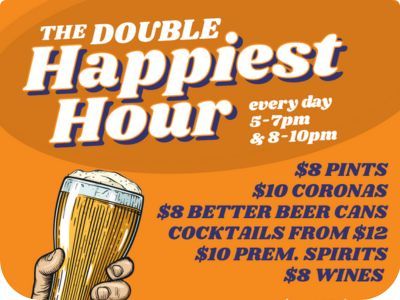 The Double Happiest Hour at Father's Office (Downtown)
$8 Pints, $10 Coronas, $8 Better Beer cans, Cocktails from $12, $10 Premium Spirits, $8 Wines. $1.5 Wings, $5 Sliders, $3 Arancini balls, $3 Vegetarian Spring Rolls.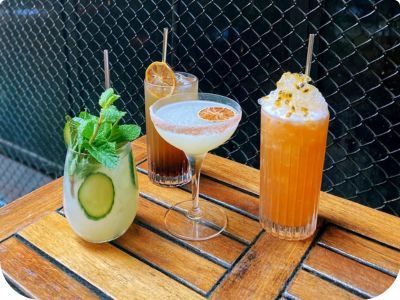 Happy Hour at Chuckle Park
Head to the Park for Happy Hour, where they'll be dishing up: $6 Brick Lane Draught tinnies, $15 classic margaritas and $10 mulled wines.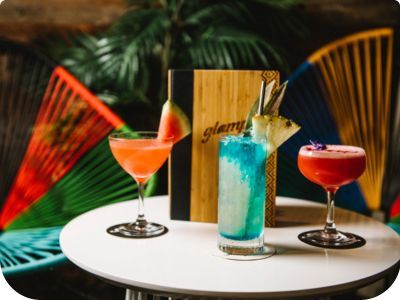 $15 Cocktails & Fondue at Transit Rooftop Bar
Immerse yourself in a symphony of flavours with the delicious combination of signature cocktails and luscious fondue! Enjoy $15 raclette & chardonnay, the luxurious combination of caviar, chives, and creme fraiche, or black pepper, dark chocolate & raspberry fondue! Craving something sweet? Treat yourself to cinnamon churros dipped in velvety hot chocolate sauce!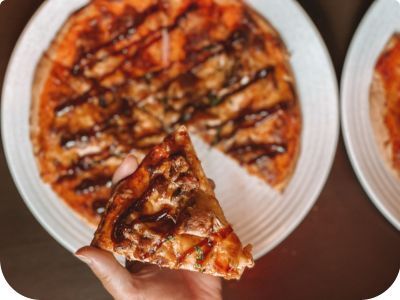 $12 Pizzas at The King Hotel
Thursdays from 5pm.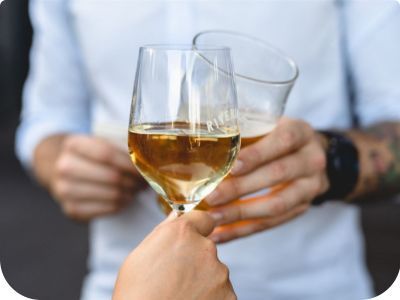 Happy Hour at Riverland Bar
For just $9 grab selected pints, wines, spirits & spritz. We'll cheers to that!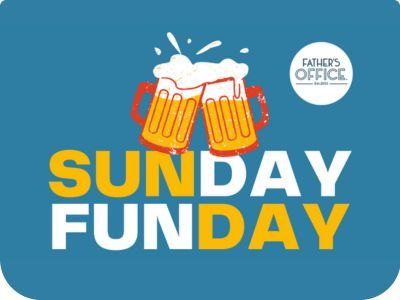 Sunday Funday at Father's Office
Pints from $8, $12 Cocktails, $8 Wine ($30 Bottles), $10 Premium Spirits. $1.5 Chicken Wings, $3 Arancini Balls + much more! Kids eat free with a full paying adult meal.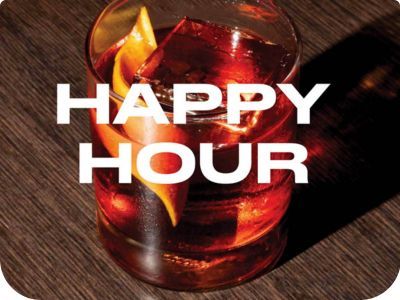 Happy Hour at The Toff in Town
$15 Cocktails. + $9 Pints of Pirate Life South Coast Pale Ale & Matilda Bay Hazy Lager.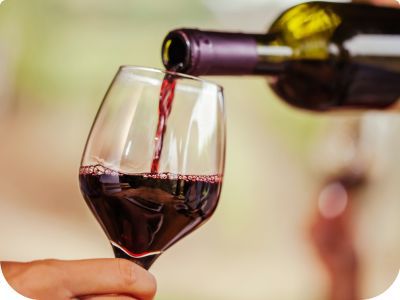 Wine Down Wednesdays at Clocks
$4 House Wines starting from 4pm.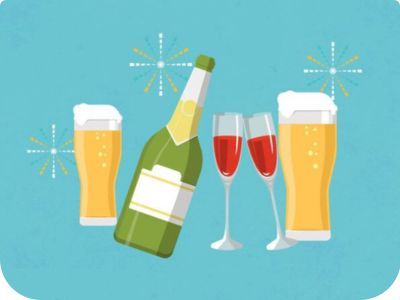 Happy Hour at Wharf Hotel
$7 selected schooners, wines & spirits.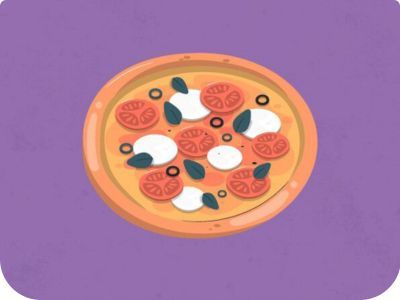 Happy Hour at Fifty Five
$8 Moon Dog Lager pints.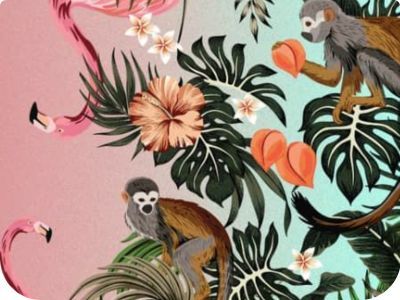 Happy Hour at Glamp
$7 Phoenix Golden Lager, Sample Pale Ale, KWV Chenin Blanc, Cafe Culture Pinotage, Pizzini Prosecco. Cocktail of the day $14.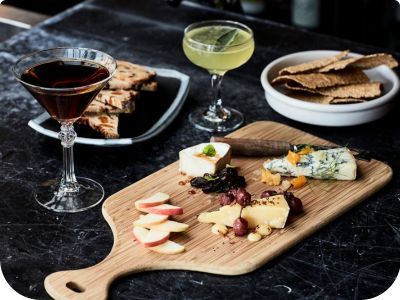 $15 Pizza at Wharf Hotel
Choose from any of the pizza options on the menu from 5pm, every Wednesday.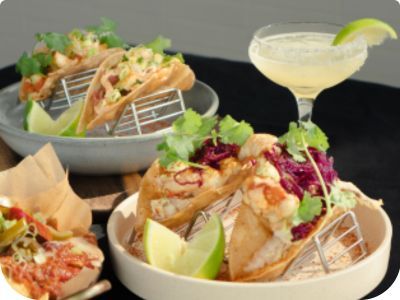 Taco Choose Days at Transport Bar
Get your taco fix every Tuesday in the Public Bar with $10 tacos, $10 nachos, and $10 margaritas all day long! A variety of mouth-watering options including soft shell crab, chilli beef, chicken, pulled pork and flavour-packed vegetarian options as well! The nachos are piled high with melted cheese, spicy jalapenos and guacamole.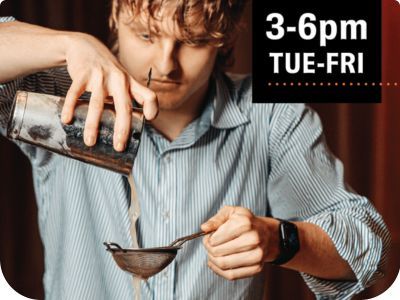 Happy Hour at the George on Collins
Enjoy happy hours from 3-6pm on Tuesday to Friday. The list includes $12 cocktails, $8 wines/beers/spirits, perfect for after work drinks and catch ups with friends!
As the tram bells echo through the streets and the vibrant energy of Melbourne pulses around you, the city's CBD pubs stand as beacons of camaraderie and revelry. Each venue has a story to tell, a special offer to share, and memories waiting to be made. From post-work gatherings to weekend escapades, Melbourne's pub specials in the CBD offer an irresistible invitation to experience the city's dynamic spirit.
So, whether you're a local seeking fresh experiences or a visitor eager to uncover Melbourne's essence, let these happiest pub specials be your guide.
Armed with The Happiest Hour's app, gather your friends, embark on urban adventures, and relish the moments that the CBD's happiest pub specials have in store for you.
Here's to the cheer, the camaraderie, and the unforgettable nights that await in Melbourne's vibrant heart!