The Happiest Hour Venue Manager Guide
To get your venue listed on The Happiest Hour, simply follow the easy steps in this guide.
Register or log in
If you don't have a venue manager account, create one in less than a minute.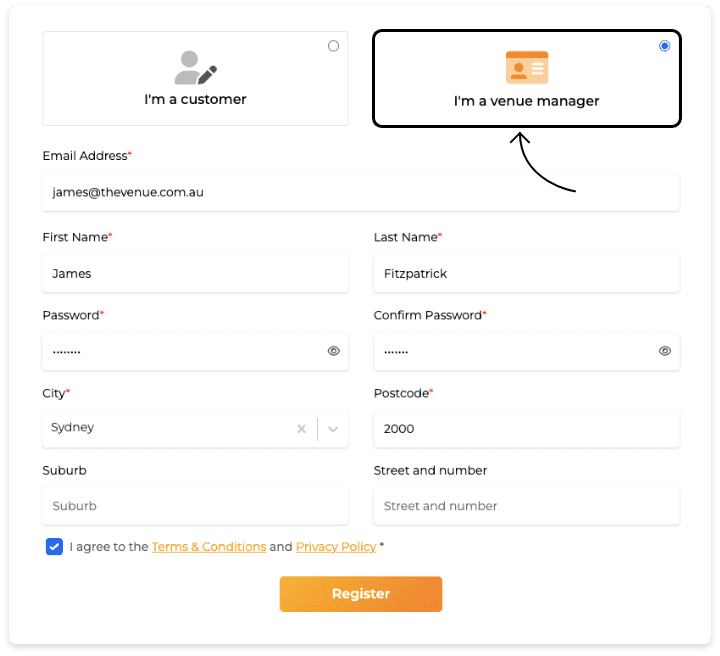 If you already have an account log in here. If you have any issues logging in, simply use the "Forgot password?" feature to change your password.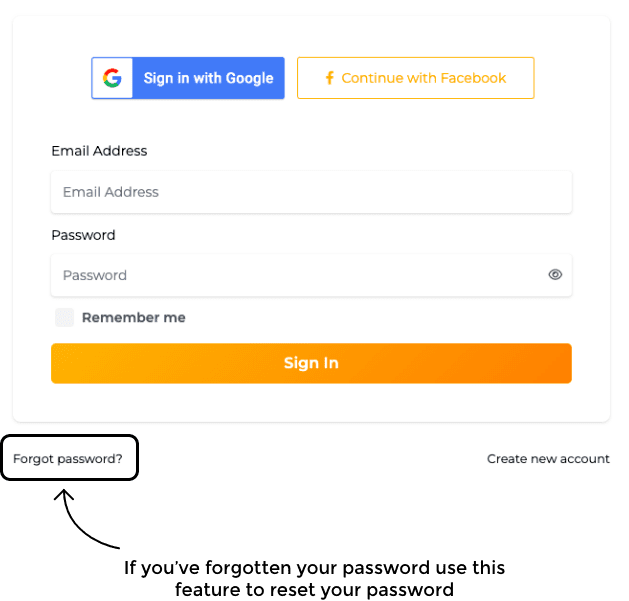 Your venue manager dashboard
Once logged in you will see your venue manager dashboard. This is where you can manage all your venues, specials, events and trivia nights and more.

From the venue manager dashboard you have a few options:
Add a new venue if you don't already have a venue listed
Request access to a venue that is already listed
Edit the venues you already have access to

You can find out more about each of these options in our FAQ.
How to manage your venue
From your dashboard click on a venue you want to edit. You have the ability to edit your venue details and appearance, manage specials, events and trivia, see your venue favourites and receive private feedback from your customers. Group managers also have the ability to assign venue managers.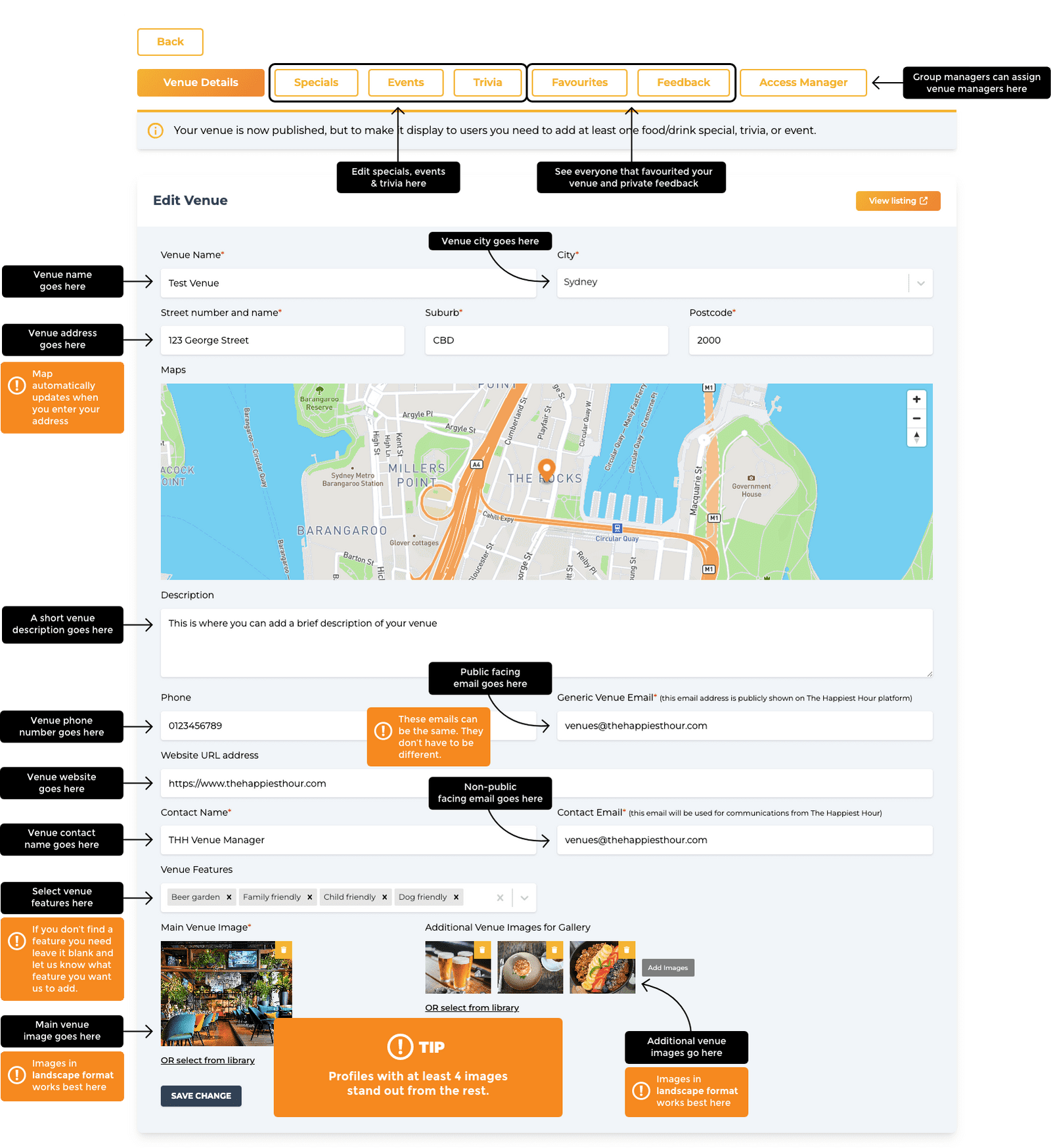 Note that if your account is inactive for 3 months, your venue automatically gets hidden on our platform (we need to ensure content is accurate), so it's important to check your listing monthly.
Specials, events and trivia nights
From the edit venue screen you have the ability to manage your specials, events and trivia nights. Simply click the relevant section to go into the management screen. Below is what the specials list and special edit screens look like.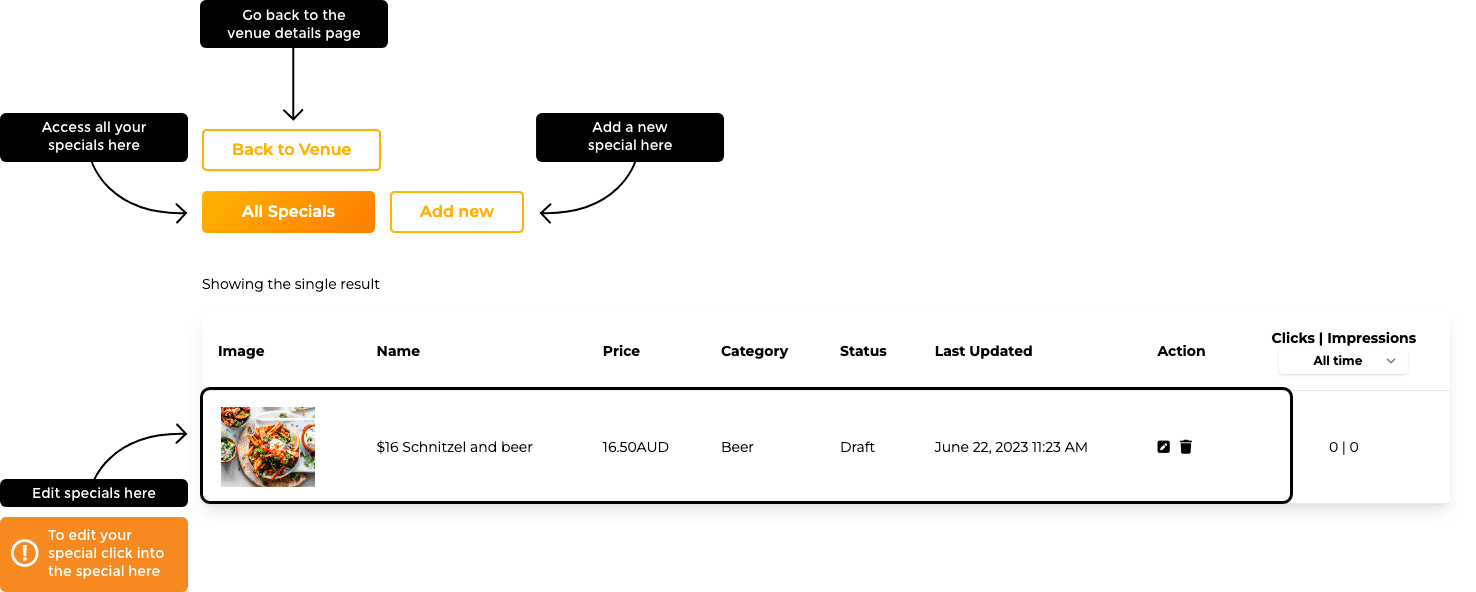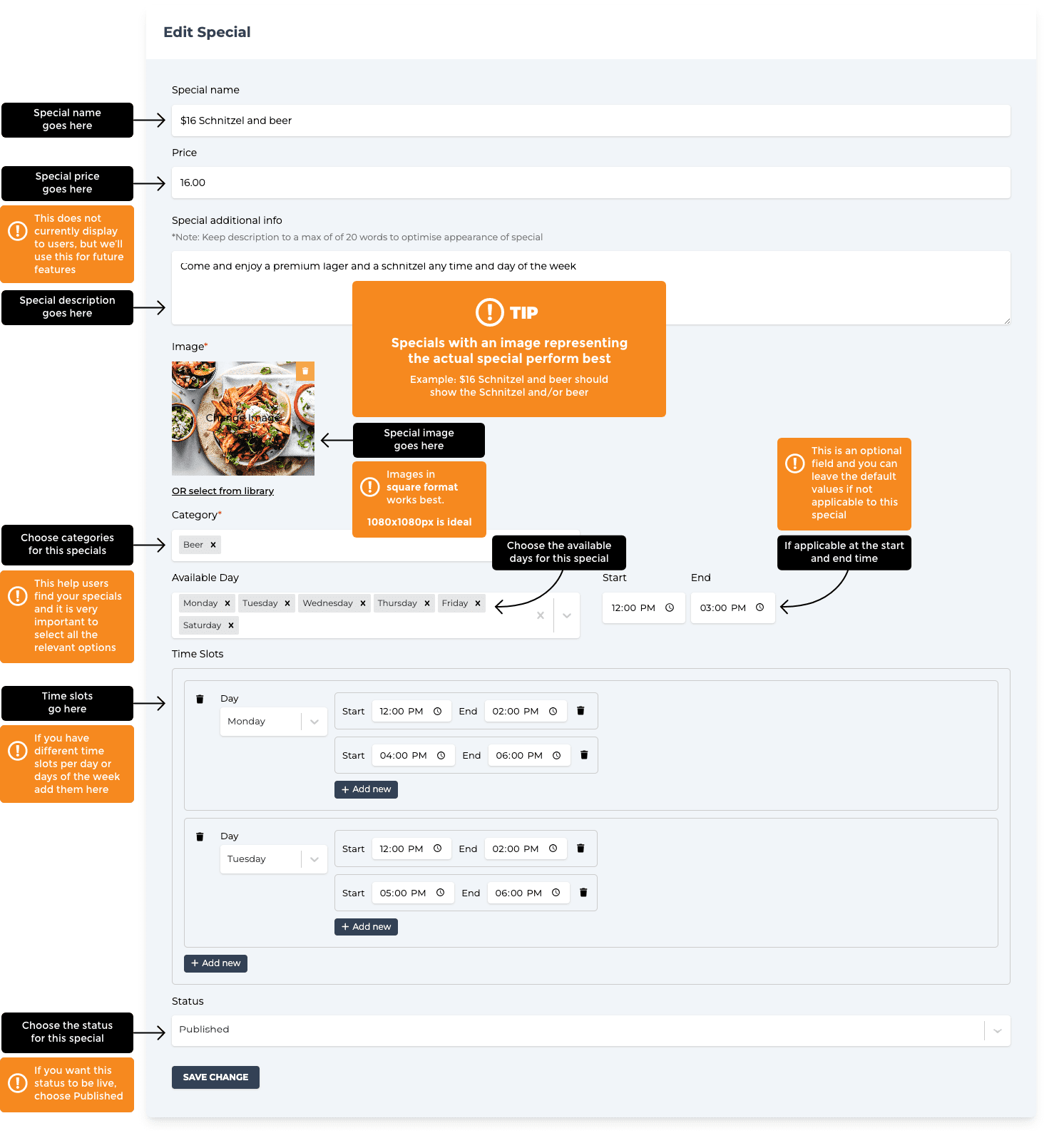 If you want to see what your listing looks like in the app and you're registered as a venue manager, you simply need to use a different email address when registering in our app. You can download the app here.
If you have any questions about getting your venue's listing active, feel free to let us know on venues@thehappiesthour.com