Top 50 Pubs In Melbourne: 10-6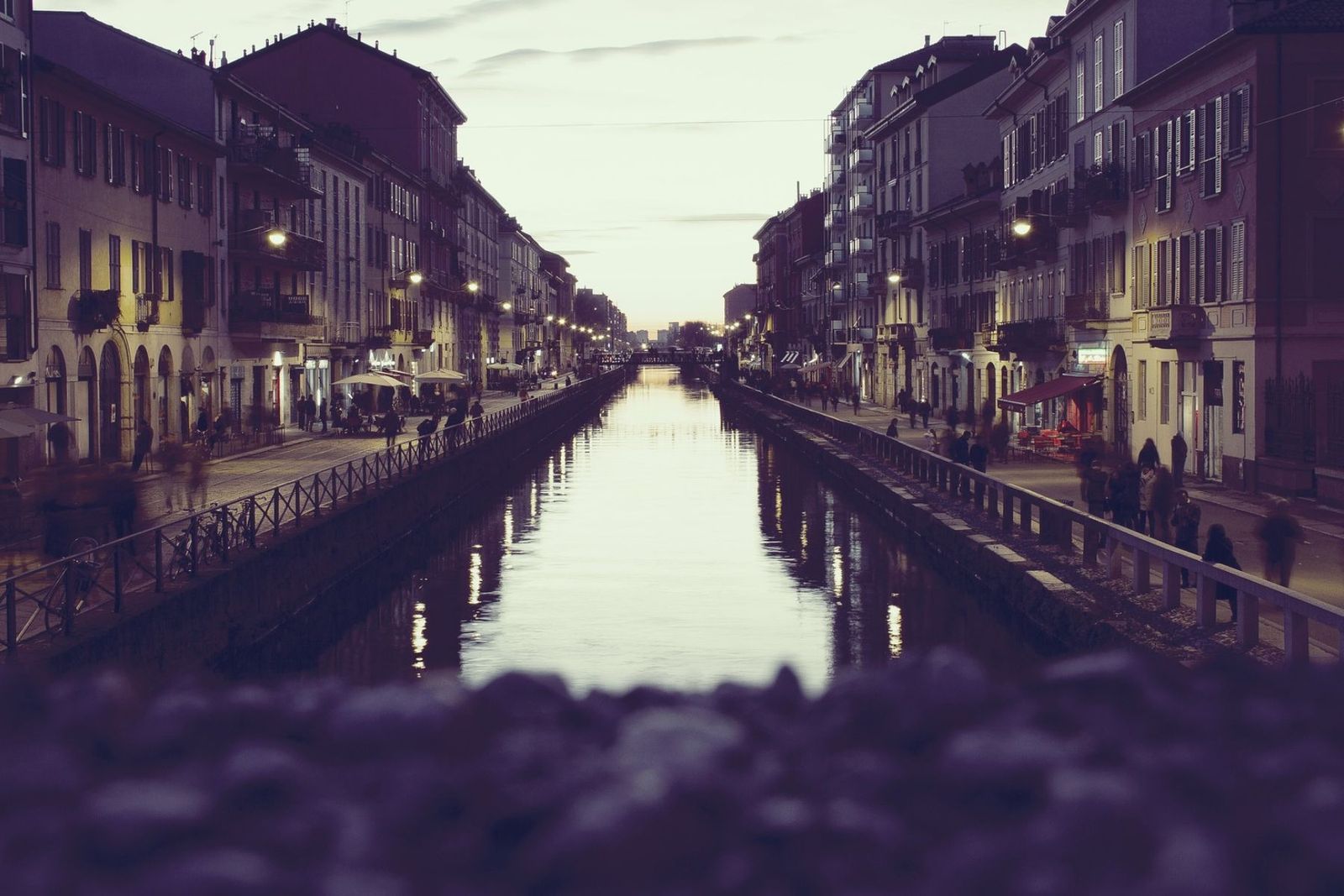 Number 10: The Tramway Hotel (Fitzroy North)
Securing its spot at number 10, The Tramway Hotel in Fitzroy North has weathered challenges with resilience, recently overcoming a temporary halt in music due to a neighbor complaint. Despite this setback, the establishment's ascent from number 15 is attributed to its unwavering commitment to serving delectable burgers and fostering a platform for budding local bands - a gesture that resonates well within the hipster community. Due to their continued standard of tasty burgers and support of young local bands (hello hispters). As a Fitzroy FC supporter (yes they still exist), I'd like nothing more than walking the 60 metres from the fwd pocket of the Fitzroy Football Ground to the pub, for a quiet few with the locals. We like the four outdoor tables on the street, where you can still see the footy ground. The horse drawn trams don't come here anymore; but we do, and so should you.
Number 9: The Pinnacle Hotel (Nth Fitzroy)
The 2015 Number 1 pub dropped in the rankings in recent years after a fire burnt down the kitchen and they struggled to rebuild. In 2018, things began to fall back in place again making it our FIRST DATE PLACE and our number one family friendly place too. The newish menu is now better than average pub fare, the bar is made for "stooling up" and the beer garden resembles your grandma's backyard. Excellent choice.
Beer garden: We love this one. Ideal for a Sunday arvo.
Music: Has tunes throughout the week, usually in the beer garden. Rockabilly/blues/jazz type stuff.
Beer: In recent times has made a real effort to get interesting craft beer on taps.
Food: Hearty pub grub. Get the table at the pointy end.
Specials: Some tasty ones. We like the Monday hot dogs.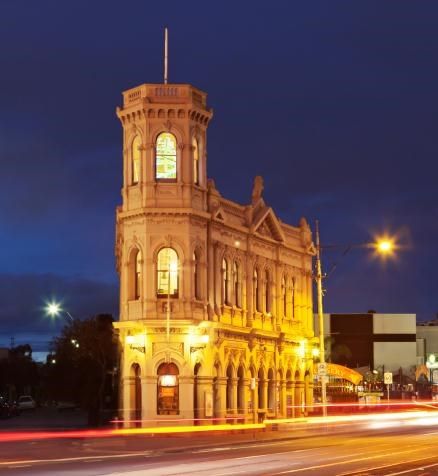 Number 8: Town Hall Hotel (North Melbourne)
Taking its place at number 8 is the charming Town Hall Hotel in North Melbourne, an establishment that holds a surprising resemblance to the inviting pubs found in quaint country towns like Benalla. Its unassuming facade might deceive passersby, but stepping inside reveals a cozy, rustic ambiance that resonates perfectly with the area's overall country-style charm. From the street, the Town Hall looks like a pub you'd find in a country town like Benalla. Though when you think about it, North Melbourne as a whole has a country style to it anyway. Entering via the front bar (funnily enough) you'll instantly feel like propping yourself at the bar, though keep walking and the dining room is also comfy. Beer garden out the back completes the picture. Musicians, students and locals are the normal clientele. No dramas, just parmas.
Beers: Some good craft beers on tap and in bottles.
Food: We rate the parmas.
Music: Has live music in the comfy front bar Thursday to Sunday. We especially recommend the ultra-casual Sunday session.
Beer Garden: Yep. Has a little one out the back. Very solid.
First Date Rating: 9/10 Just kicking goals on all fronts.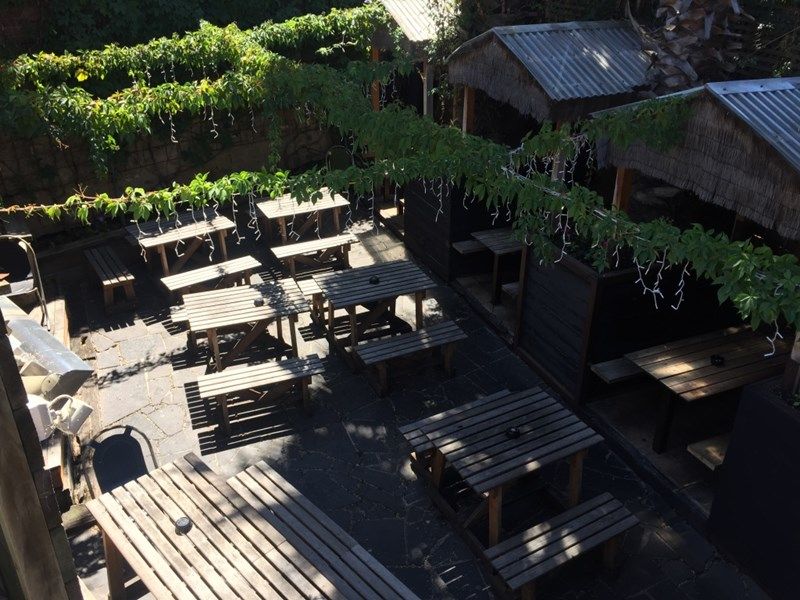 Number 7: Windsor Castle (Windsor)
A lime green exterior, bright pink elephants on the roof, and a whole range of interesting crap on the walls, the Windsor is not your average pub...and that's why we dig it. By now readers know that we hold backstreet pubs in high esteem, and considering this is well away from the horror that is Chapel st, it fits in nicely. Add a very worthy beer garden, lined with bamboo shoots, giving an equal blend of tackiness and Tahiti-ness, and possibly the most comfy nooks of any pub in the city, you'll see why it rates so highly. It's one of those rare places that is ideally suited for dates (first and last), cold winter nights, hot summer days and catching up with mates. Certainly our number one pub if in the South Yarra/Windsor/Prahran area.
Food: Pub grub, but good pub grub.
Beer: Not super interesting. Could improve.
Date: If they want to go here, rather than Chapel St, buy them a ring on the way home.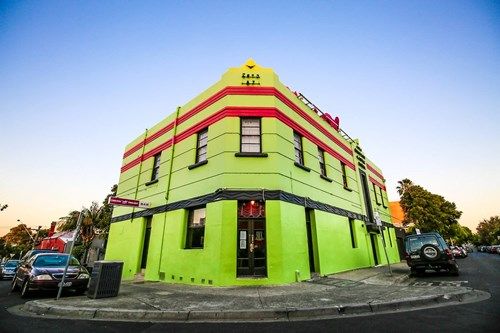 Number 6: Palace Hotel (South Melbourne)
The Palace Hotel was taken over by the Great Northern Hotel alumni a few years back and like its north-of-the-river counterpart, its comfy low-key surrounds won us over pretty fast. The front bar, with fox footy mind you, have the old school stools and hooks, ideal for propping one self up and talking absolute shite. The tap list showcases hard to find craft beer (big tick) including some one off collaborations that I have never seen before (which is rare for barflies like us). The bistro out the back is a little more done up, suitable for families, and offers traditional pub fare specialising in comfort food (get the lamb cutlets). The beer garden (with own entrance from street) is a session experience waiting to happen. The customary pub dog (Billy) wanders throughout the rooms, basking in attention.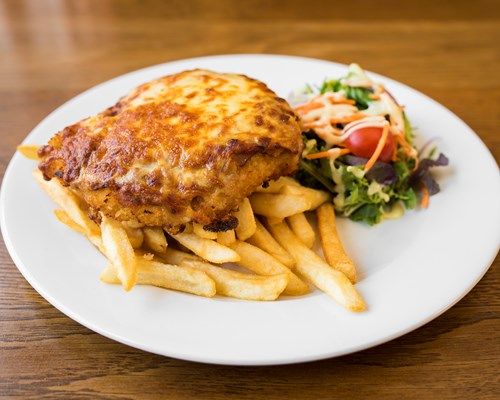 Table of Contents

Top 50 Pubs in Melbourne (2018)