Top 50 Pubs in Melbourne: 50-41
Number 50: The Old Bar (Fitzroy)
Awesome little music venue that hasn't changed much throughout the years, despite everything around it, doing exactly that. Yes, it's a bar, and some might question if it belongs in a Pub countdown, though in the how we choose our list explanation, we said we would include any bars that have a pub type atmosphere. The old bar is old school, with cheap jugs, loud music and friendly vibes. If you are an out-of-towner, we suggest heading here to get a slice of what Fitzroy is really like. Warts an all. What other place would celebrate ten years (of same ownership) and called it Ten Years of Dickhead.
Beer Garden: Has a small courtyard out the back, that smokers like to gravitate to.
Specials: Cheap jug specials throughout the week.
First Date Rating: You won't be able to hear them much, so head to the tiny courtyard.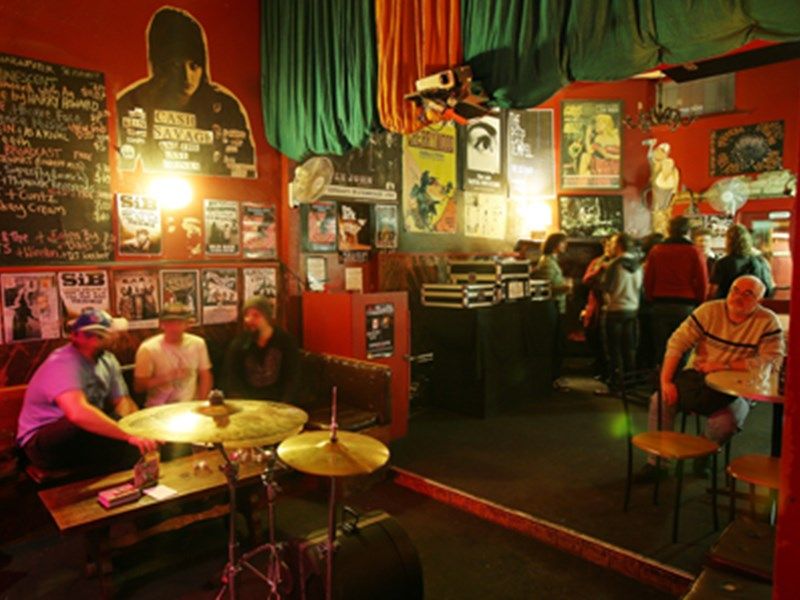 Number 49: Sherlock Holmes (CBD)
At the start of this countdown, we discussed the criteria of how we choose our list, with one of the things we really liked being family owned and operated. For the last decade, husband and wife team Gary and Melanie Kirwan have been commuting from Macedon offering a real pub experience within a busy CBD. Being underground with no windows, it's a snugly hovel in the winter, and with limited phone reception, a great respite from the world. Their trivia on Tuesdays is the city's best we think as well.
Beers: 18 taps with some local craft types and some UK ales.
Food: Hearty English Food. Bangers and mash is our go-to dish.
Specials: Parma and Pint deals on Wednesdays is a keeper.
Date Place: For a winter lunch, yep.
Number 48: The Park Hotel (Werribee)
Since re-opening in late 2012, The Park Hotel has become a beer lover's haven, arguably having the best beer list in Victoria with 20 rotating craft beer taps and 400 bottled brands (try the dogfish). The food too, takes simple pub fare up a few notches. Close to the train station (you wont want to drive) it's a worthy day trip. Bands often play and there is a popular trivia night on Thursdays. Plans are underway to open a micro-brewery on site too..if only they had more specials!
Beer: Lots to choose from.
Food: Better than average.
First Date Rating: "Hey, let's go to Werribee!" ...doesn't sound as bad as it used to.
Number 47: The Mona Castle (Seddon)
The Mona reminds us of a typical pub in East London. One that the locals gravitate to as if it's their own. Kinda like those soaps on TV. Hell we even saw the local butcher come in and sell his meats at the end of the day. Certainly one of the best footy pubs going around (there is a dedicated sports bar through the back), though if you don't barrack for Western Bulldogs, you might be in trouble. The pub use to sponsor former Bulldog's captain Matty Boyd, so they are pretty keen. Not too far from Seddon Station for the curious.
Food: Simple pub grub. Does the trick.
Beer: A few Lion Nathan (Squire) taps around. Prices are decent.
Music: Will have the occasional cover band in the front bar.
Beer Garden: We like sitting out the front, watching life go by, though there is a bigger space out the back.
Specials: The Wednesday pot and parma is the highlight!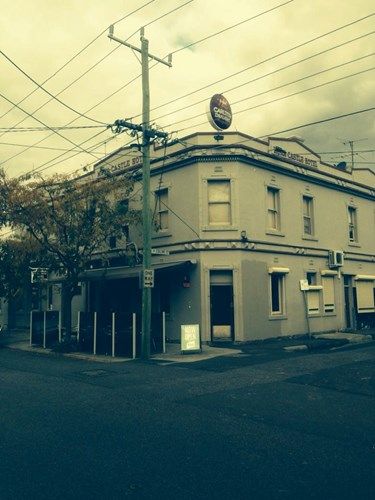 Number 46: The Peacock Inn (Northcote)
With one of the best beer gardens in town, this is a great summer destination, in an area lacking old school pubs. Popular with locals and the "knock off at 3pm" tradie set, it also piles them in during the AFL season. Has lots of specials (they haven't registered for our site yet) but Wednesday's 2kg of chicken wings for $15 is the ticket!
Food: Decent pub grub.
Beer: Does a lot of Coopers.
First Date: Get in early and grab a table in the corner of the beer garden.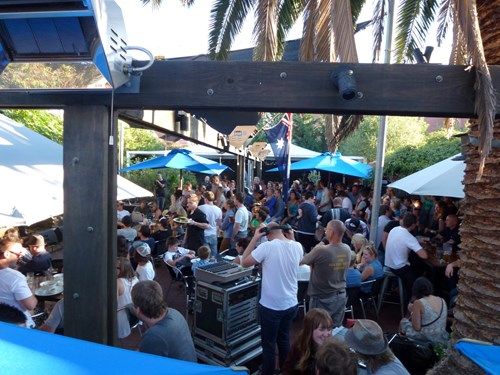 Number 45: The Local Taphouse (St Kilda East)
Whereas the north has the Alehouse Project, the south is very lucky to have this craft beer destination. Although not cheap (and where are the happy hours fellas!), it does arguably have the best range of beer in the city (go the tasting paddle). In addition, the menu is a corker, especially their Beer Beef Burger, which is one of our favourites. It's a German smoked beer marinated premium beef burger, with pilsner battered onion rings & beer battered frites. It's ideal with …beer.
Beer Garden: Great rooftop space where former private schoolers like to pose.
Events: Often has weekly beer-related events including comedy and trivia.
Food: Top notch!
First Date: Only if they appreciate how hard it is to get some of these beers.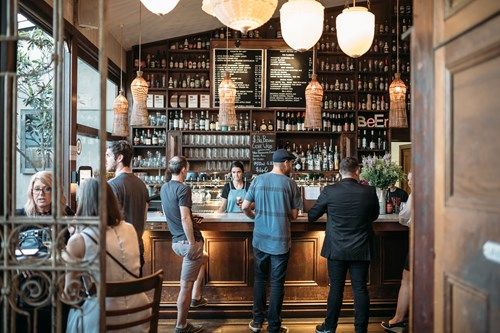 Number 44: Lomond Hotel (Brunswick East)
It's the pub many pass as they head to CERES, looking quite grandiose but with a hint of TAB from it's exterior. Inside you'll find very decent pub grub in the bar room - we suggest the $10 chicken schnitz sandwich - and a bistro for more refined tastes. Their real draw card is some of the best live music this side of town. Being directly across the road from RRR radio station helps in that respect with musos often having a beer or impromptu performances. We especially like the Tuesday Irish Trad Sessions. There is a lot of pride within the pub too, as a book was published on its history, which can be purchased (or browsed) at the bar too.
Food: Cheap bar menu.
Beer: Some good drops. including the occasional rare stout.
Music: Heaps! Come for the Irish trad session on Tuesdays!
Specials: Love a pub that has Rissoles night!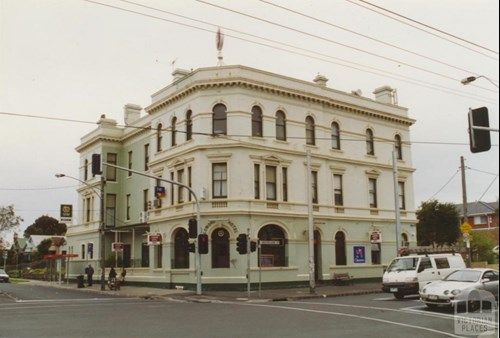 Number 43 - The Union Club Hotel (Fitzroy)
Another one of the great Fitzroy back street pubs. The beer list might be a little limited (though slowly getting better) and they don't show bands, but the chill out factor here is huge. Three beer gardens (on the street, out the back, and on the roof) make this a warm weather beauty. We also like the food here - just good fashioned pub grub with our highlight being the Mexican Parma. The horseshoe bar is ideal for propping a pint and reading a paper too!
Beer Garden: Yep two doozies and tables on the street.
Food: Hearty fare.
Specials: Burgers on the Monday, Parmas on the Tuesday!
First Date: If they like Offspring, you've already swooned them.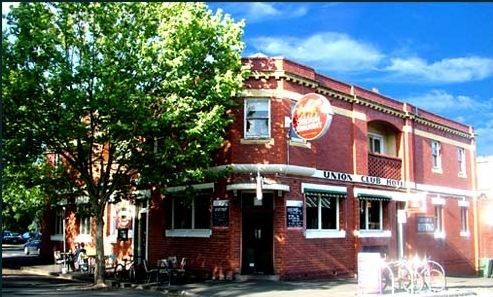 Number 42: Brothers Public House (Fitzroy) NEW ENTRY
Owned by brothers Eamon and (well known musician) Pat McKernan, this tiny bar which opened in 2017, has already won over the Irish community with their midweek sing-a-longs and Sunday trad sessions. Buy a pint of Guinness and prop yourself at the bar, and you'll undoubtedly become involved in a conversation. Easily one of the most welcoming venues in town.
Beer Garden: A few tables out the back.
Food: Small menu with Irish staples.
Music: You'll be encouraged to head to the stage yourself!
First Date: Sunday nights are a great option.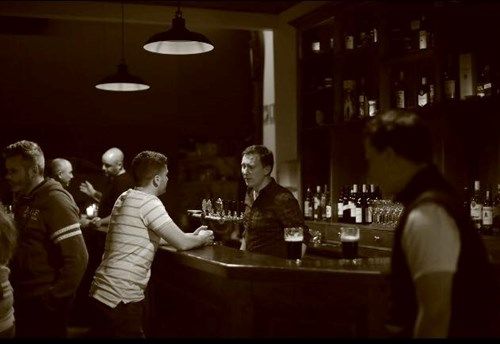 Number 41 - The All Nations Hotel (Richmond)
In the backstreets of Richmond, opposite a housing commission, is one of the those killer local pubs that hasn't really ever changed. We love the horseshoe bar, where one can meet with friends over a quiet pint or perhaps go solo and read the paper. The real selling point is the kitchen with better than average pub fare available, especially the steaks, which it is known for. This is also a footy pub, which was reinforced recently with Richmond's Football Club's final series. It even has a shuttle bus that takes patrons to and from the MCG (that has to be a first!). Good beer garden completes the picture.
Beer: Has a few taps with Cascade and Coopers. A lot of the locals enjoy the wine list.
Food: Known for their steaks.
Beer garden: Yep a good size one out the back.
Specials: Tuesdays is steak night.
First date rating: Intimate and in the know.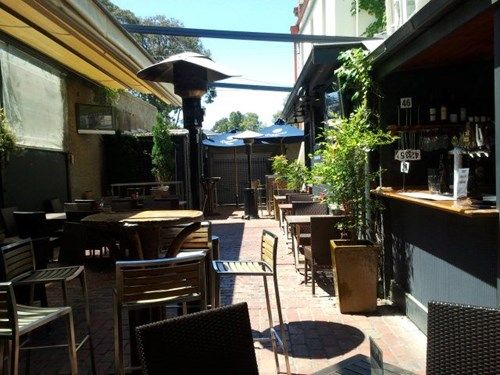 Table of Contents

Top 50 Pubs in Melbourne (2018)