Melbourne Top 50 Pubs Map
We had a great response to the Top 50 Pubs in Melbourne list and we couldn't help but notice a few comments like "We should do a crawl" or "Let's visit every venue".
To make things easier we created a map, with every venue marked and numbered, as well as ten suggested "strolls".
You can access the Map at http://bit.ly/Top50Map!
The "Is That All Ya Got" Stroll
Visit every damn venue we listed. All 50 of them!


The "Fitzroy Boy" Stroll
Visit the chilled pubs near Fitzroy Football Club home ground.
Start with a feed at the Brandon (20) > Tramway (10) > tunes at Pinnacle (9), then decide to go left to highly rated Great Northern (3), right to Some Velvet Morning (19) and Clifton Brew Pub (30) or straight to great value Redwood Tasting Room (39).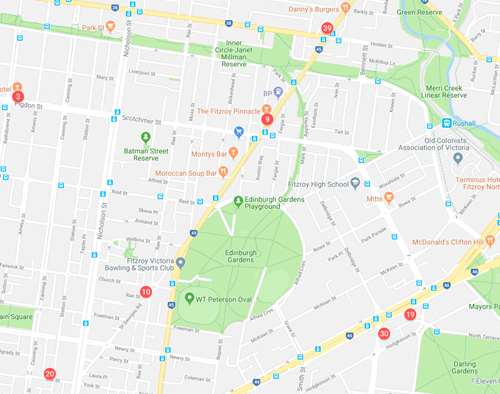 The "Collingwood Hipster Bingo" Stroll
Chug a beer for every hipster you see.
We suggest you people watch at Grace Darling (22) > Union Hotel (43) > a parma at the Birmy (28) > Tote (13) > Gem (35) > rooftop at the Fox (2).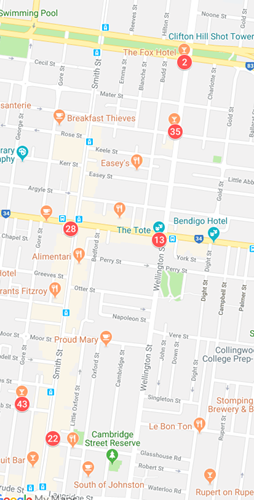 The "I'm Only Walking Downhill Today" Stroll
Start at the top of the hill at the Peacock Inn (46), before slowly heading down to Carwyn Cellars (27) and finally the happy hour at Trumpy Bar (36).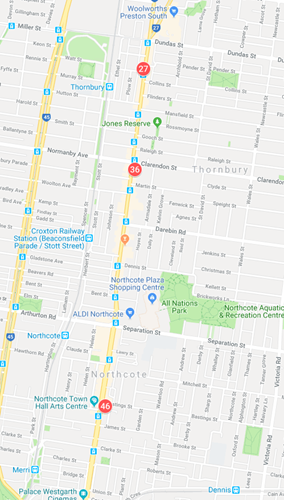 The "Brunsy Backstreet" Stroll
We love a backstreet wander and this is a winner.
We suggest Charles Weston (33) > Union (21) > Retreat (11) > The Vic (32) > to the rocketing up the rankings Edinburgh Castle (5).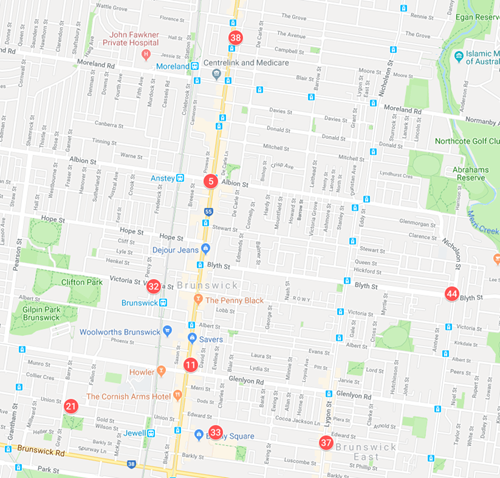 The "Perfect Chilled Sunday Arvo" Stroll
Bands, beers and tunes for a great Sunday.
Front bar at the Napier (4) > tunes at the Rainbow (12) > more tunes and rooftop at Labour (18) > Standard (26) > some craic at Brothers Public House (41) > then rock at Old Bar (50)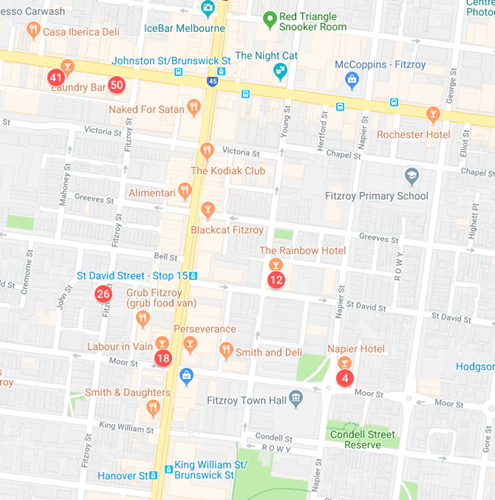 The "Abbotsford Is So Hot Right Now" Stroll
See the full Abbotsford guide we wrote last week.
Start with a parma at the Park (23) > then the great front bar at the Retreat (25) > the Yarra Hotel's great beer garden for their new happy hour(15).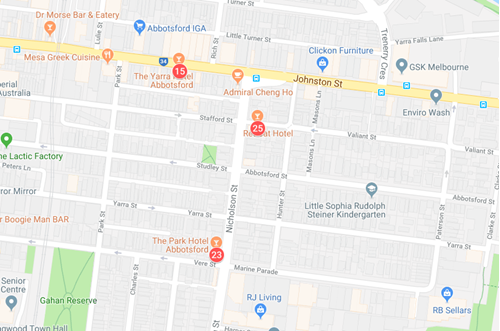 The "Let's Ignore Chapel St" Stroll
The Grosvernor Hotel food is a great place to start (29) > The Local Tap House's beer list might be the city's best (45) > the Windsor Castle's vibe will keep you there for hours (7).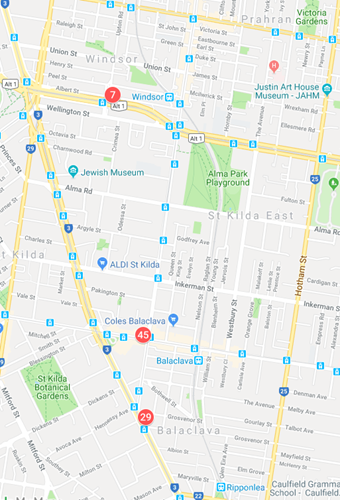 The "Go West, It's Peaceful There" Stroll
You might need a train for this one!
Start in the aromatic Werribee at the Park Hotel (48) > the classic British style Stag's Head (17), Mona Castle (47) > then visit Reverence (14) before it closes.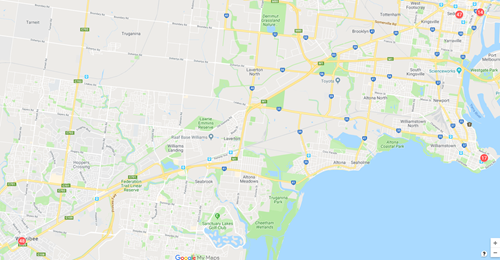 The "There Can Only Be One Highlander" Stroll
Just head straight to our number 1 at the Drunken Poet, but a cheeky visit to the nearby Town Hall Hotel is a sound detour.