Top 5 Best Front Bars in Melbourne
5. The Standard
Everyone talks about their excellent beer garden, but the front bar is the highlight for us. Small, intimate and perfect place to have a whisky and chat with strangers until they aren't anymore.
What we said in our Top 50: We love the backstreet location. We love the exterior that resembles a bum bar from the 1930s. We love the beer garden that nobody would expect. But what we love the most is the comfy front bar (filled with Fitzroy FC memorabilia) where locals congregate and talk about footy and local music in equal parts. It's a special place that we need to go weekly to feel.....balanced.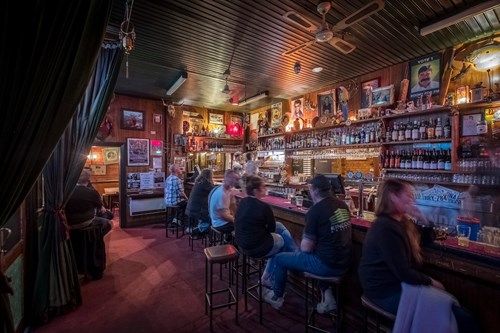 4. Tote Hotel
Ten perfectly spaced stools line the bar, ideal for talking about what should be talked about in this place...Melbourne's music scene. Choose something on the jukebox before getting comfortable.
What we said in our Top 50: You know those house parties that become a blur of cushioned rooms, loud tunes, sticky carpet and hand soap? Well that's the Tote. Just a few weeks ago I came here on a Sunday arvo and saw a dozen bands play in the front bar, the cobra lounge upstairs and the main band room. Myriad of styles with differing audiences all getting along in harmony. We also come here after work a few times a month, because the jukebox is awesome and the front bar is old school. Everyone is crap at pool. I was overseas when the whole "Save the Tote" thing was on, but as a pretty passive person, it would have got me off the bar stool to protest in Spring St for sure. It also played host to the happiest decade, our 10th birthday, which says a lot. Thank you Tote.
3. Drunken Poet
When the front bar is the bar! The best publican in the business, Irish expats, fresh craft beer and lively music. Can you timeshare a stool?
What we said in our Top 50: Ten years ago, owner Siobhan Dooley bought this space because it was "the only thing place I could afford". Since then she has tirelessly devoted her days to making one of the best bars in the country. Having lived In Ireland I can say that this is the most authentic Irish drinking hole I have been to in Australia. In fact, the Irish Times said it was one of the best Irish pubs in the world. It's small, cramped, but filled with character and characters. It has always showcased craft beers, it has always showcased local musicians (I'm talking about nearly every night!), especially female performers, and it has one of the best publicans in the business. Do they do food? Yes they do jaffles (toasties) but the Vic Market is 20 metres away also. If you've never been, then go. If you have, then revisit. Simple. Introducing the Number ONE pub in Melbourne! Head there today for happy hour!
It's the most English of front bars we know of in the city. Grab a chewy stout, sit your arse down and talk about how you're too young to remember the Sullivans (it's a TV show).

What we said in our Top 50: The Retreat has always had one of our favourite front bars in town, and now that it has been taken over by the same people who brought us South Melbourne's Palace Hotel (ranked 4 in last year's list) it was always going to turn into a winner. We especially like the Sunday Roast special which despite it's cheap price at $15, packs a wallop. One of the main reasons why Abbotsford is the place to be in 2019.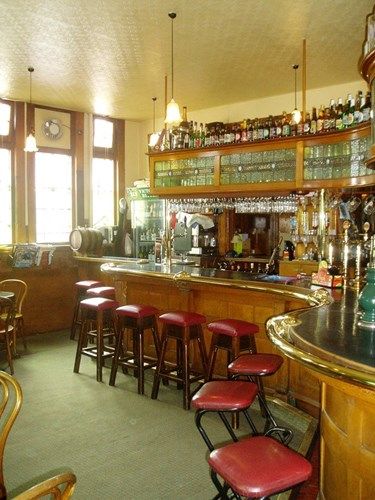 1. Napier Hotel
When the afternoon sun starts shining through the tinted windows, projecting a myriad of colours on your local craft pint, while listening to the elderly local talk about the good old days of Fitzroy Football Club, you're home.
What we said in our Top 50: One of our key criteria in judging pubs is showcasing live music and having great specials, but the Napier don't do these and still got number 4. How? By now you might realise that we are Fitzroy Football Club Supporters (no we are not hipsters, we've barracked for them since birth). But didn't they go belly up back in the 90s, I hear you ask? They might no longer exist on a national level (though they have many teams playing in amateur leagues for both men and women) but they live on in pubs such as the Napier. Not a week goes by, that we don't pull up a stool at the front bar, have a cosy pint and listen to the locals talk about the good old days. Stories like how Fitzroy's FC Best & Fairest in 1996 was held at the adjacent town hall, but when the winner, Martin Pyke, was announced no one could find him...until someone checked the pub. The food here has also entered folklore with people travelling as far as interstate just to sample their behemoth Bogan Burger (though it seems to get smaller every time we go there). You could share it between two people, so in a way it's a special. We enjoy the parma with chorizo kangaroo on top as well and in fact this in our top five parmas in town. An intimate dining area, put together with a beer hall type vibe in the open fire place side room, simply makes this a great local pub.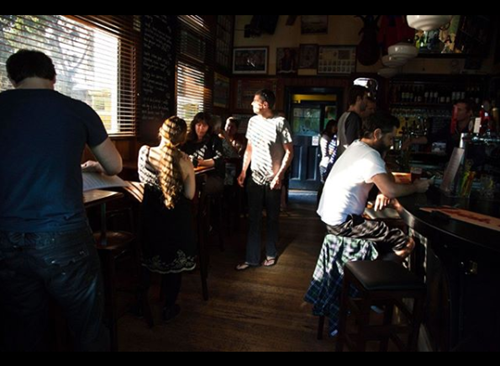 Highly recommended also: Middle Park Hotel, Labour in Vain, Windsor Castle, Retreat (Brunswick), Union Club, Lord Newry, Reverence, Brandon, Park Hotel.