Top 50 Pubs in Melbourne: 40-31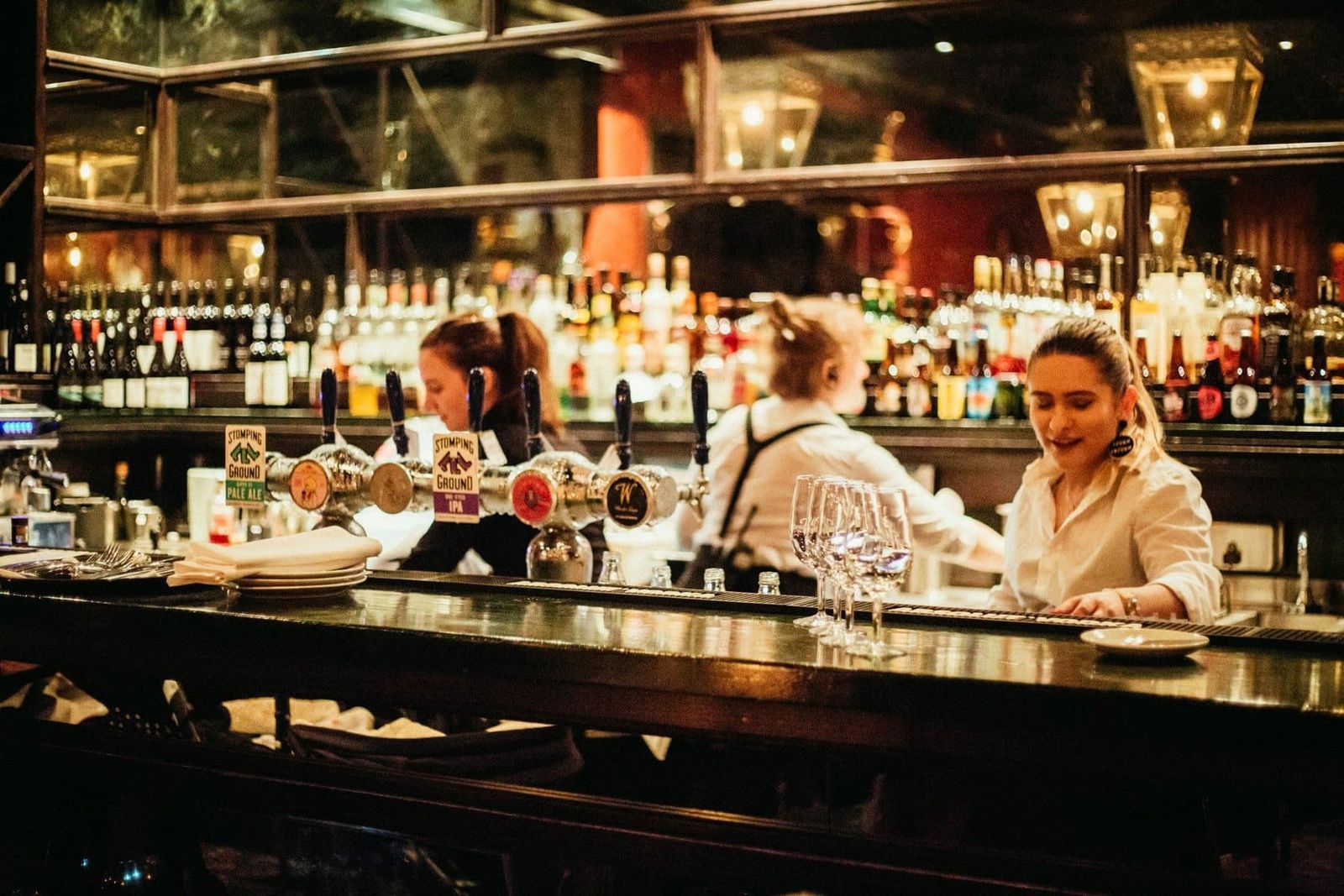 Number 40: Railway Hotel (South Melbourne)
Following our trend for choosing local backstreet pubs that are packed full of life, this little beauty has maintained a local following for those in search of good steaks, a hidden gem of a beer garden, and a very chat-able front bar. Ignore Clarendon St and head here we say. Just one of the picks South Melbourne will receive in our Top 50 countdown.
Beer Garden: Has the thatched roof theme. Tacky and tasteful at the same time.
Beers: Beer list could be more expansive. Get more craft in please!Music: Needs more live bands.
Food: A small pub grub menu that does everything well.
Specials: A quality Friday drinks specials but we like the burger lunch most days of the week too!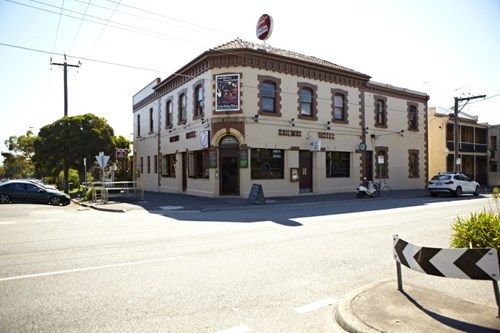 Number 39: Redwood Tasting Room (Fitzroy North)
You have to love a bottle shop (the city's cheapest btw) that doubles as a bar. Owned and operated by couple Brian (Californian) and Anika (Aussie), their beer distribution company enables them to keep the prices low and the beer brands unique, being mostly derived from the USA's west coast.
Beer Garden: A few tables on the street hits the spot.
Beers: Great selection of beers you probably never heard of before
Food: You can BYO from lots of neighbouring eateries including Danny's Burgers.
Specials: Very worthy happy hour including an all day Sunday one.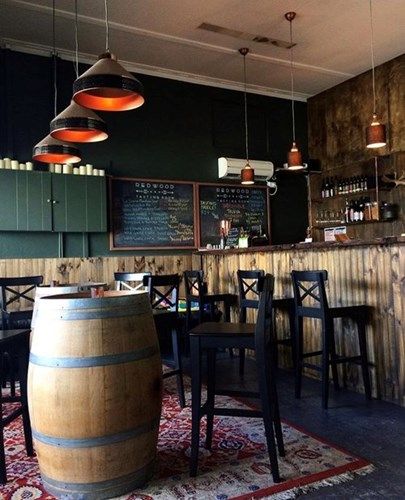 Number 38 - Woodlands Hotel (Coburg)
The interior to the Woodlands Hotel isn't that of your typical pub. It's a cross between a Game of Thrones set, an Alice in Wonderland prop and an old school boozer. The atrium out the back is also one of our favourite yet underrated beer gardens in town. The beer list is proudly Victorian with over 50 craft beers available in bottle and on tap, and the menu is made with beer in mind. Their chargrilled, slow-cooked pork rib is one my Top 10 go to dishes in town. Geez, I think I'll go there for lunch now.
Beer Garden: A special wooden atrium out the back. Resembles a medieval Viking beer hall.
Beers: Some of Victoria's best. Slurp Slurp.
Food: Beer food…really good beer food. Gobble Gobble.
Specials: Wednesday Curry Night is a cracker.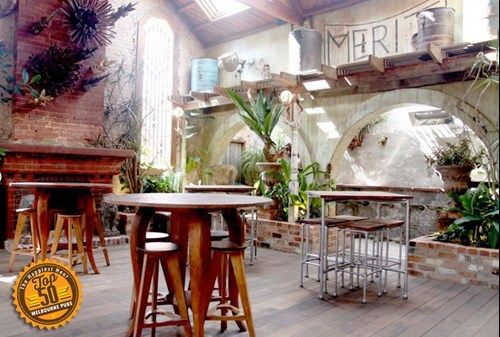 Number 37 - The Alehouse Project (Brunswick East)
The are three things that make a good beer bar. The first is obviously a good selection of beer but it's much more than that. The beers must turn over continuously as to offer the customer a differing range. Many beer places around town seem to have the same 5 taps on forever. We really appreciate hard to find collaboration brews or rare seasonal drops. A hand pump doesn't go astray either. Secondly the food must cater for the beers on offer. Thirdly the dynamics of the space should facilitate communal drinking. Large wooden tables, intimate beer gardens, etc. A space that gets people talking. Thank you Alehouse for nailing all three.
Beer Garden: A great one out the back, then many don't know about.
Beers: You know it's going to be good and it is.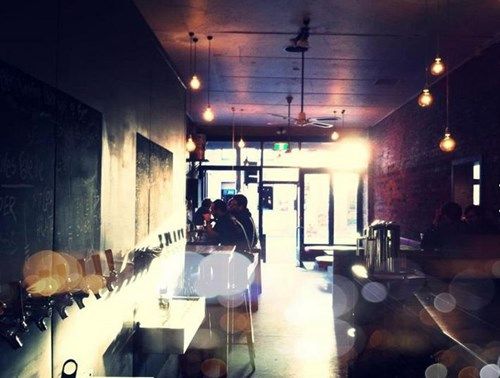 Number 36: Trumpy Bar (Thornbury)
In what is our first listing from Thornbury, Trumpy's beer garden might only have three tables, but there is nothing better than arriving for happy hour ($4 Coopers schooners if you don't mind), meeting some mates and pretending this is your own backyard. Chances of chatting with random strangers is high in this place.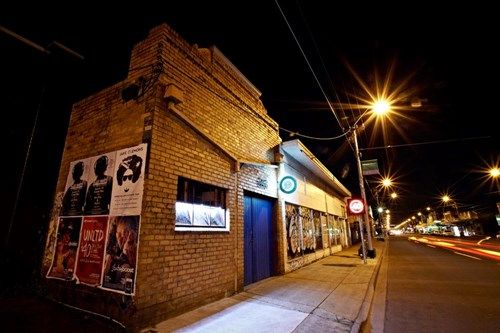 Number 35: The Gem (Collingwood)
Appropriately named, the Gem is a rockabilly type pub that many call Collingwood's real local. It's the kind of place where tattooed couples tie their sheepdogs outside and talk about their graphic design jobs inside. The small front bar is a haven for many locals looking to get in from the cold, while the backroom eating area (food is top notch by the way) is good for groups. It's also one of the best bars around just to prop yourself on and there is no TV to be distracted. A sound choice for people wanting to catch up.
Beer Garden: Has a few tables outside on the street popular with smokers.
Beers: Mostly Lion Nathan stuff.
Food: Mexican menu is delish.
Music: Puts on free live music in the front bar some days of the week. Tends to be blues, rockabilly type. Great for chilling out.
Specials: Pint specials work for us.
First Date Rating: 7.5/10 Intimate enough and the kind of music that says "I'm a local".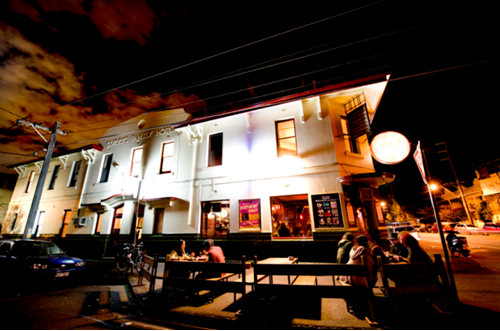 Number 34: Clyde Hotel (Carlton)
Climbing the rankings again this year, the Clyde Hotel is a predominately a student pub due to its proximity to Melbourne University (1 min walk). It's common to see young minds cramming in beers and parmas in between classes and the pub is the clubhouse for over 30 University Groups. That means on Thursday and Friday nights it can get pretty lively. A very worthy abode if in the area.
Music: On Sunday arvos they have free jazz style stuff. A regular bunch of elderly types turn up and rock out.
Beer Garden: A nice one out the back that looks out on the street and a new rooftop one built last year that makes the venue even better. Student central.
Food: The communal nachos seem to be a favourite. Free bar snacks on Fridays.
First Date place: Probably not. There will be heaps of students types checking out who you brought.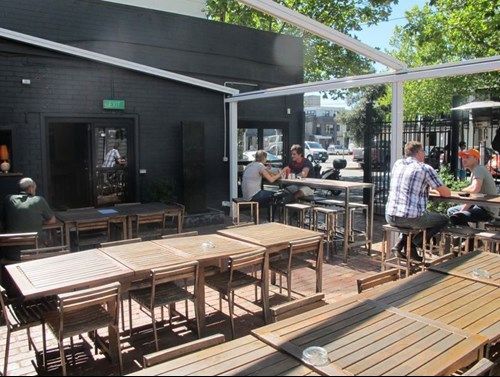 Number 33: The Charles Weston Hotel (Brunswick)
Gotta love an old historic backstreet pub that has been given a bit of life. The Charles Weston (formally the Sporting Club Hotel) has the right balance of old timer's pub mixed with new Brunswick hipster. It's the kind of all-purpose place where getting a meal, seeing a band, or necking pints in the beer garden can all be done successfully. It's what all backstreet pubs should aspire to.
Music: Free gigs on most weekends
Beer Garden: Has a few of them! We like the one on the side.
Food: Good hearty pub fare.
Specials: The Monday kangaroo and wine night brings the peeps out.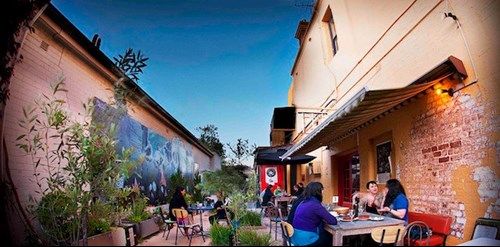 Number 32: The Vic Hotel (Brunswick) NEW ENTRY
We love venues that have hostels attached to them. It gives the place some vibrancy and keeps the prices low for those staying in the nearby dorms. That's why you'll usually see the place dotted with travellers and locals alike. What's not quite well known, is that this is one of the best pubs to watch AFL in town too, with a huge projection screen up on a makeshift stage.

Beer Garden: Out the back there are plenty of tables.
Food: Cheap pub grub that works
Specials: $15 lunch and beer goes down a treat.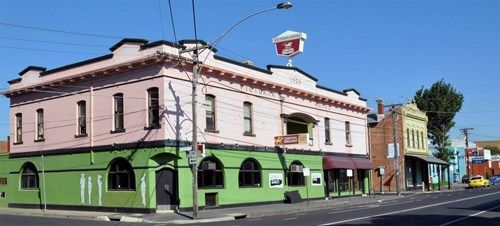 Number 31: The Maori Chief (South Melbourne)
South Melbourne is a suburb with many pubs, though sadly most have been yuppified up and homogenised over the decades…but not the Maori Chief. Its history (1867) and "vibe" has remained true, making this a type of northern pub in the south if we can be so bold to say. It's a comfortable local with good pub grub and a space where watching sport (very popular with Rugby Union followers) is encouraged.
Food: Has a nice little dining area out the back (very 1950s). Usual pub fare.
Beer: Has some nice bottled beer to go with the usual tap offerings.
Beer garden: Yep, one upstairs. Nice views.
First Date Rating: 7.5/10 Homely and unpretentious.
Specials: Some nice food ones through the week.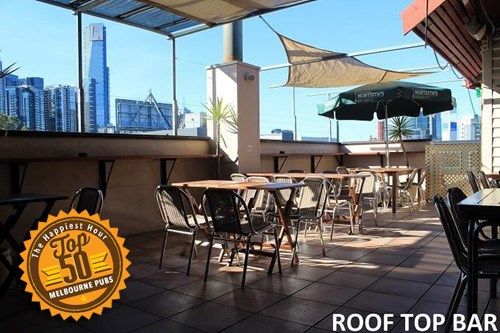 Table of Contents

Top 50 Pubs in Melbourne (2018)