Top 50 Pubs In Melbourne: 20-11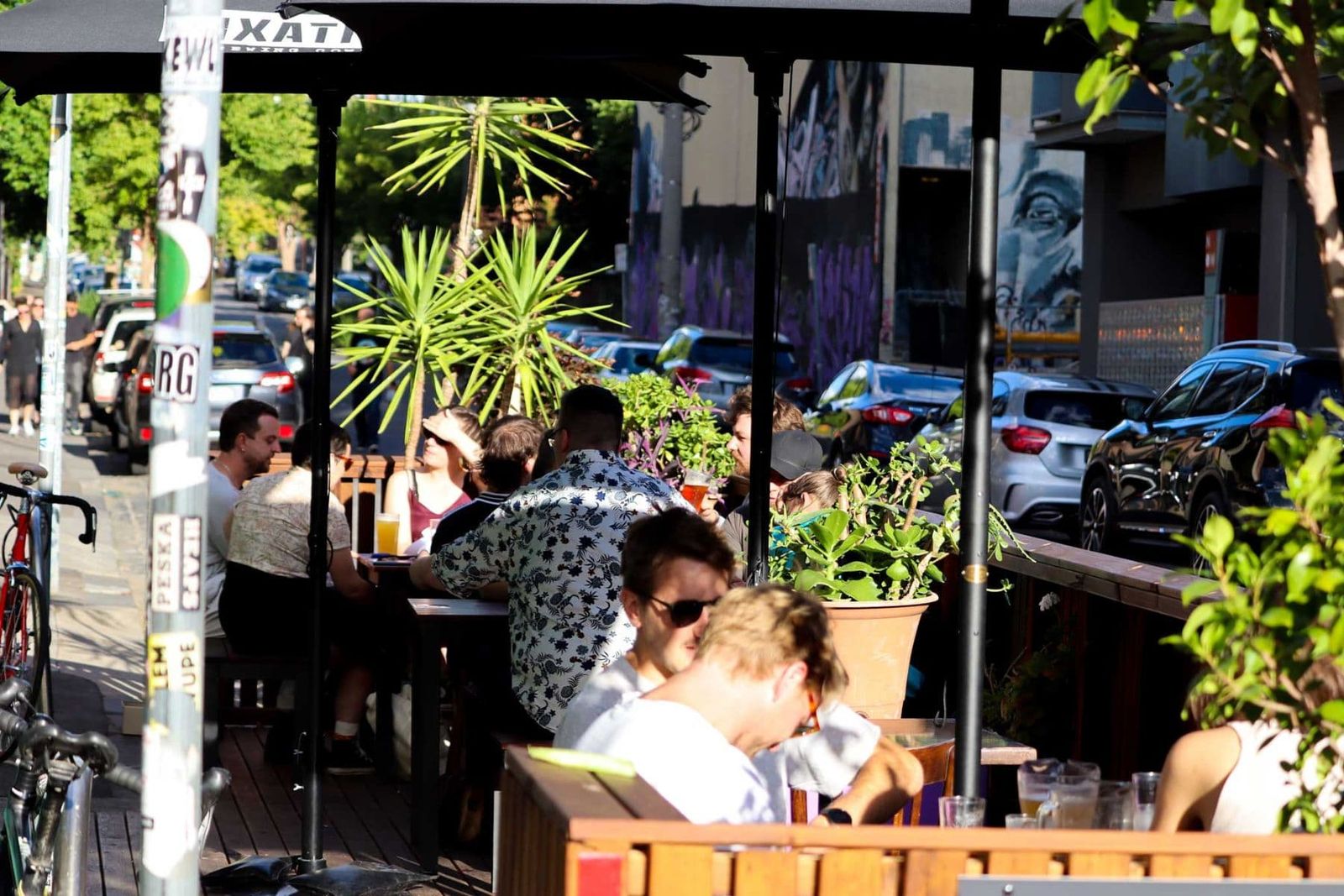 Number 20: The Brandon Hotel (Carlton North)
It's been one of our favourite Sunday Sessions pubs around for years. The Brandon, nestled down one of Carlton North's side streets, is a local pub with quality food and an unwavering support for local craft beers. Although they have quality specials most days of the week, it's their Sundays where patrons can get $7 pints of all taps and a changing weekly spit roast that people flock to. They also have a Joker Poker raffle every Friday which is currently on $1700!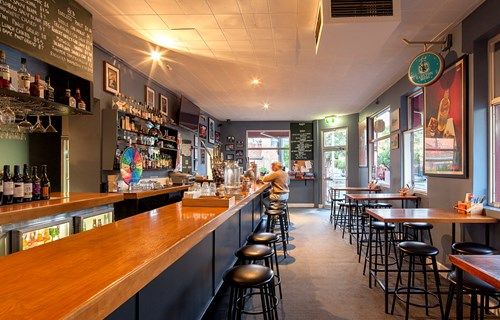 Number 19: Some Velvet Morning (Clifton Hill)
New owners last year have not changed the excellence of what is one our favourite bars in town. Not only do we name this in our top 5 best date venues in Melbourne, but with an eclectic range of live music most nights of the week, a menu full of Greek goodness from over the road, and some very worthy craft beer and wine happy hours, SMV is firmly in our Top 20. Local hint: Source out the tiny beer garden out the back.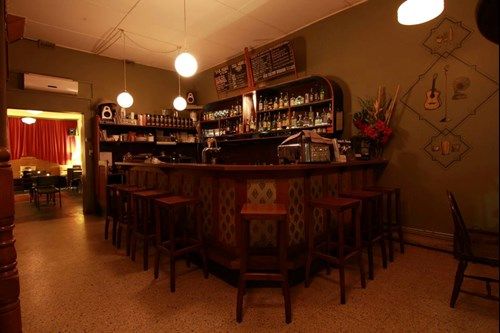 Number 18: The Labour in Vain Hotel (Fitzroy)
In a way, the Labour in Vain is the new kid on the block. Despite opening in the 1850s, from 1926 to 1998 it was a shop, so for many alive today, the Vain is only 20 years old. What we love about the place is the music…scratch that…the free music that occurs at 5pm on Saturdays and Sundays. It's when the pool table on wheels is moved, the speakers are plugged in, and local acts get the place jumping. Rock royalty such as JVG Guitar Method and Spinal Tap look-a-like Large Number 12s are regular acts and have a firm following. Another aspect to why we love it is the owners. The Leopoldseder family obviously enjoy what they do. From the patriarch, Roman, who regularly jumps behind the drums to play a few sets, to his two daughters who run a tight ship behind the bar..it has a type of old country pub feel.
BEER: Has Coopers Dark which we love.
BEER GARDEN: Great one on the roof.
MUSIC: Sat/Sun arvos.
FOOD: Sometimes has pop-ups upstairs.
SPECIALS: Cheap pints through the week.
FIRST DATE PLACE: 8/10 - Intimate in the day, rocking at night. The perfect pre-dinner gig.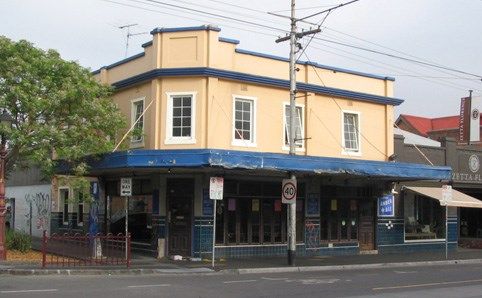 Number 17: The Stag's Head (Williamstown)
I could gladly live in Williamstown...there I said it. Not the Nelson Place Williamstown that tourists love to flock to, but the wide backstreets, bordered by overhanging branches of historic trees, which seems to have a pub on every third corner. It feels like a village somewhere in England. The pick of pubs is the tiny, lively, comfy, Stag's Head. A hobbit hovel where locals discuss whatever is in the news over very good pub fare - go the Sunday Roast special! Live tunes a few nights a week, add to its slow time charm.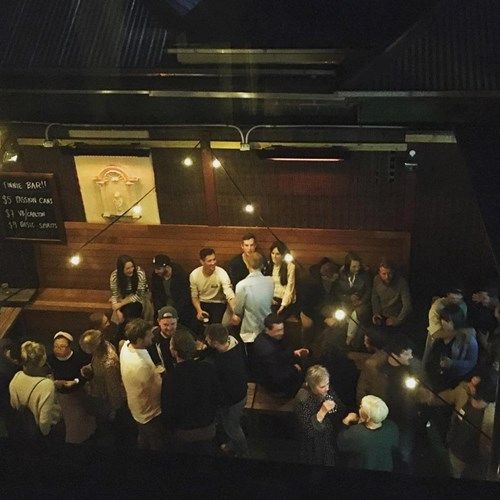 Number 16: The Royston (Richmond)
The Royston was one of Melbourne's pioneers in providing quality Victorian craft beer to the public. In fact after 2.5 years overseas, this was the first pub I visited when I returned, as an avenue to get up to speed. Despite its out of the way location (in terms of public transport), you'll regularly find the place almost full, such is the standard of beer and food on offer. The Wednesday night trivia has to be one of the city's best and most popular as well. Note: The Mountain Goat Brewery is across the road and open on Wednesdays and Fridays after work.
Beers: Awesome list. 10 taps rotating including hard to find seasonals.
Food: Better than average pub grub. We especially like the parma. A dining room is good for special occasions.
Music: Have never seen music there. Pity as it would complete the picture.
First Date: 9/10/ Quality surrounds for quality date.
Specials: Tasty ones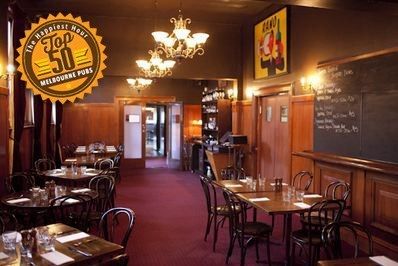 Number 15: The Yarra Hotel (Abbotsford)
The Yarra Hotel burst on the scene in 2013 by reinventing what used to be a bit of a …how to put this nicely…dive. In doing so, the managers created one of the best live music venues in town. It also rates highly on our beer garden list too, and coming here is now almost a weekly occurrence for their tasty burgers. New owners (SOS and Ross Lyon) have recently come in but the focus on food and music has remained the same. A great option for a lazy Sunday.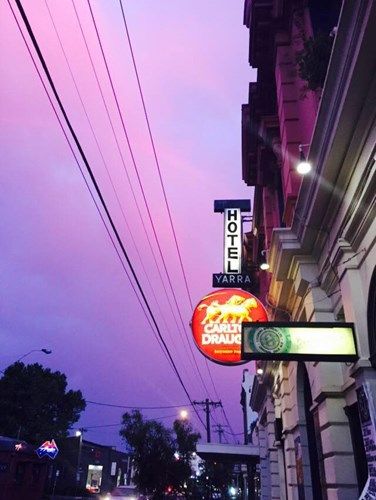 Number 14: Reverence Hotel (Footscray)
As may of you know, this pub will close in a few months, so there is no better time to visit it. The former owners of the Arthouse, transported the raw sounds of angst ridden music and plonked it in the heart of Footscray. The menu is the real surprise though. Large portions of great value Mexican food (and pizzas) keep the young crowds very happy indeed. We like the pulled pork taco but there are lots of vegan options too! Tuesday is especially popular with beer/food specials. Add a few craft beers on a great horseshoe bar, and this is our top pick out West! Rock and Roll!
First Date Rating: Could be a 10/10 could be a 1/10, depending on your tastes.
Food: Better than many Mexican restaurants around town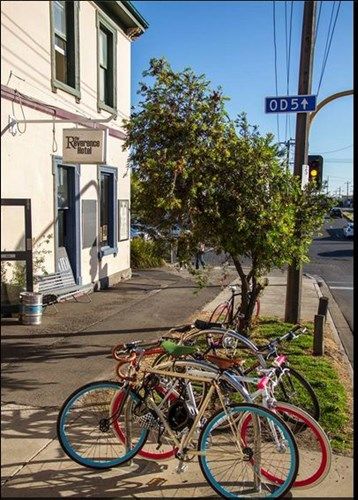 Number 13: The Tote Hotel (Collingwood)
You know those house parties that become a blur of cushioned rooms, loud tunes, sticky carpet and hand soap? Well that's the Tote. Just a few weeks ago I came here on a Sunday arvo and saw a dozen bands play in the front bar, the cobra lounge upstairs and the main band room. Myriad of styles with differing audiences all getting along in harmony. We also come here after work a few times a month, because the jukebox is awesome and the front bar is old school. Everyone is crap at pool. I was overseas when the whole "Save the Tote" thing was on, but as a pretty passive person, it would have got me off the bar stool to protest in Spring St for sure. It also played host to the happiest decade, our 10th birthday, which says a lot. Thank you Tote.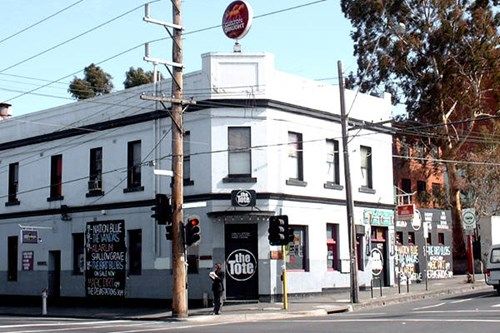 Number 12: Rainbow Hotel (Fitzroy)
Rotating a steady stream of hard to find labels and tasty/chewy brews the Rainbow is the treasure at the end of the ......rainbow. Also their food has gone up a notch - their Sunday roast one of the best in the city. Brothers/owners Adam and Jason (formerly from Lambs Go Bar) are personable publicans, who get things right and aren't afraid to have a session with customers at the end of the night. To all those that moved next door to it and then complain about the music, I hear Mernda has cheap land/house packages.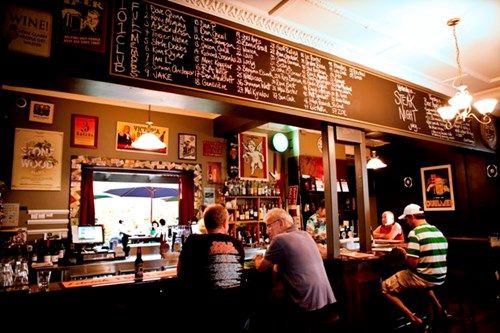 Number 11: The Retreat (Brunswick)
The Retreat is probably the only pub in Vic that I would move suburbs for, just so I could call it my local. The thing I love about the place is the nooks - the cosy front bar, ideal for tunes and propping oneself up on the bar; the bistro/bandroom where I have eaten many a parma (quality) and seen some worthy bands; and the beer garden which must rank as one of Melb's best. New food specials this year too!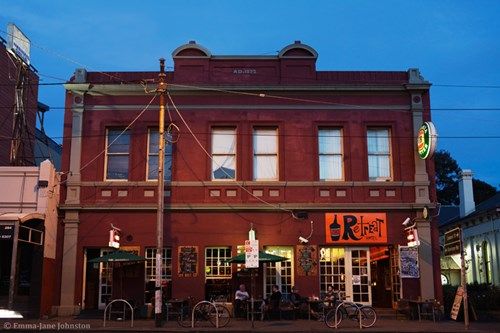 Table of Contents

Top 50 Pubs in Melbourne (2018)