Top 50 Pubs in Melbourne: 30-21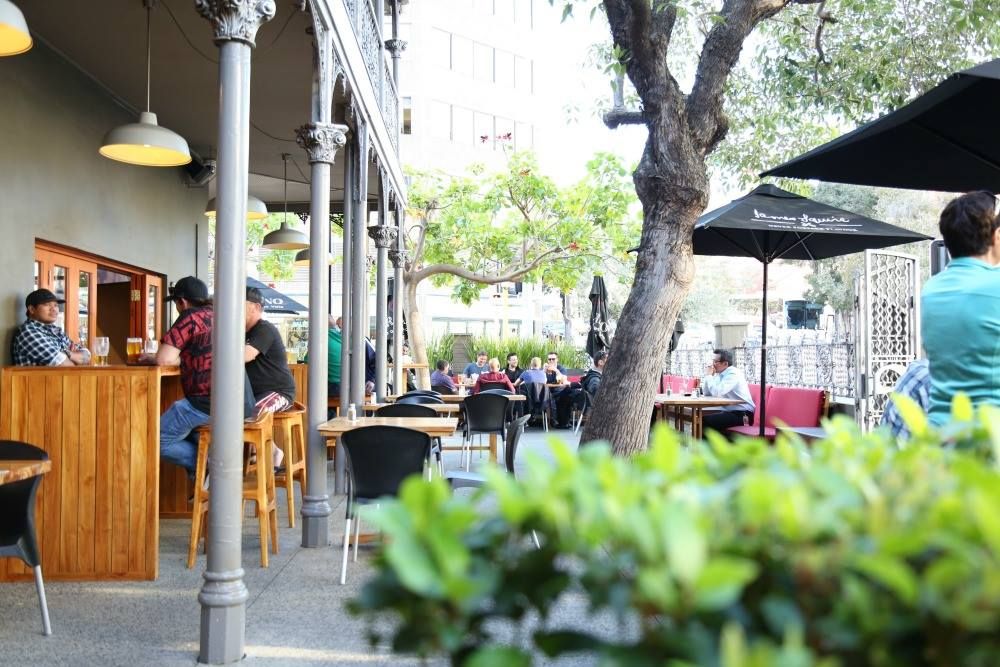 Number 30: Clifton Brew Pub (Clifton Hill)
Extensively renovated four years ago, the Clifton Brew Pub has transformed a tired old boozer (not without its charm mind you) into a real craft beer destination, where their own brews are made on the premises. Add quality grub and friendly mixed demographic we can see this rising even higher in the list next year.
Food: We really rate the kitchen, especially the parma and the big share plates. The Sunday Roast lunch is so big it we didn't eat til Monday morning after it.
Beer Garden: We like the tables out on the road, where motorists stop at the lights with jealously in their eyes.
Specials: A cracking Friday special that showcases everything on tap!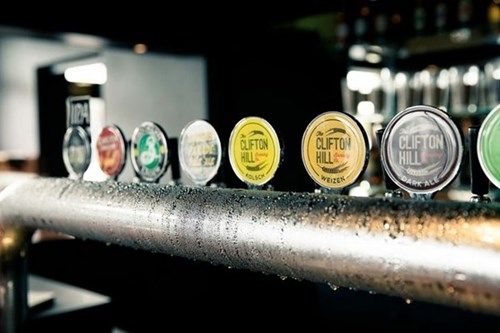 Number 29: Grosvernor Hotel (St Kilda East)
What separates the Grosvernor Hotel from other nearby venues is the standard of food. Not too many pubs have their own meat ageing room for example. Add some excellent specials (including 35 hours of $8 pints and $15 burgers), some great areas to watch sport and a very family friendly bistro, and this has shot into the rankings with a bullet.
Number 28: The Birmy (Fitzroy)
Up from 40 last year, the Birmingham Hotel just gets better and better. After a false start of only having CUB happy hours (that's a no-no), they now have quality specials and an excellent parma which has been named the best in Melbourne by Parma Daze. It's a super spot to watch and the beer garden upstairs is one of our go-to spots in Fitzroy. Looks like it will be climbing the rankings in years to come.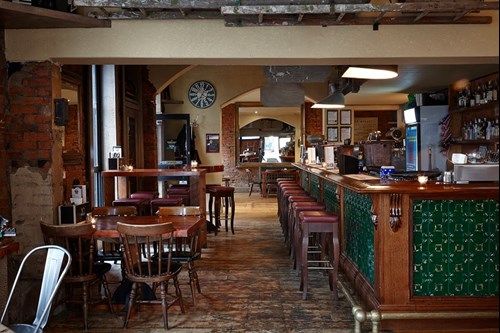 Number 27: Carwyn Cellars (Thornbury)
With arguably the best beer list in the city with 28 rotating taps, this former bottle shop, is now our favourite place in Thornbury. We used to think it was a little pricey when it first opened but recently the prices have come down to match other beer venues around town. Still being a bottle shop you can grab some at the front and take them to the beer garden for a small corkage fee. There is usally a food truck out the back too. They just need a happy hour!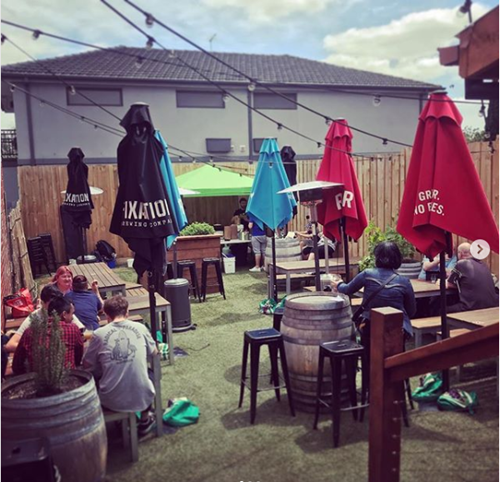 Number 26: The Standard (Fitzroy)
We love the backstreet location. We love the exterior that resembles a bum bar from the 1930s. We love the beer garden that nobody would expect. But what we love the most is the comfy front bar (filled with Fitzroy FC memorabilia) where locals congregate and talk about footy and local music in equal parts. It's a special place that we need to go weekly to feel... balanced.
Food: The Standard burger is awesome. Might go get one today actually.
Beers: Has some nice beers on tap.
Beer garden: Often rated as the city's best.
Music: Despite the tiny stage and viewing area, the atmosphere is always good. Sundays at 7pm is the best time.
First Date Rating: The hipsters have discovered the Standard in droves. We recommend going there for lunch on a weekday for some intimate one on one time.
Number 25: The Retreat (Abbotsford)
The Retreat has always had one of our favourite front bars in town, and now that it has been taken over by the same people who brought us South Melbourne's Palace Hotel (ranked 4 in last year's list) it was always going to turn into a winner. We especially like the Sunday Roast special which despite it's cheap price at $15, packs a wallop. One of the main reasons why Abbotsford is the place to be in 2019.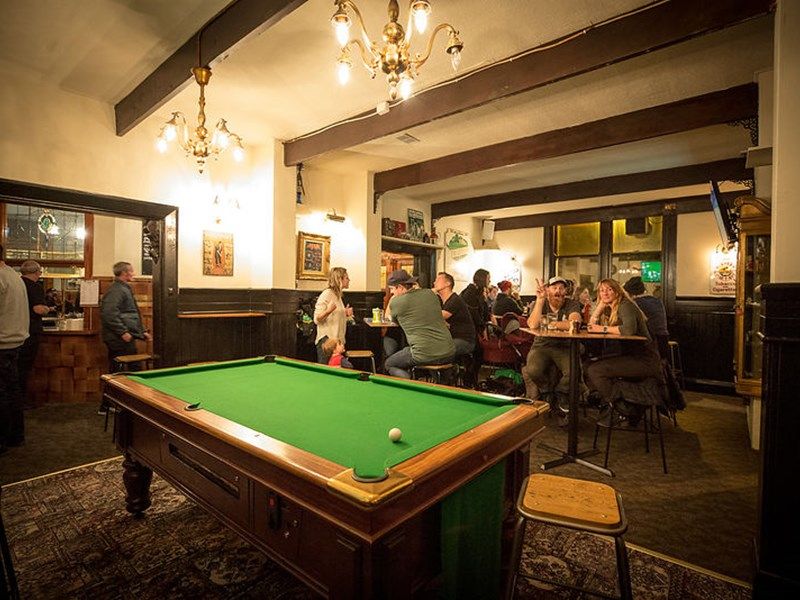 Number 24: Railway Club Hotel (Port Melbourne)
When we think about a quality local pub south of the river that serves up some of the best steak in the city, we instantly think of this place. So do thousands of others judging by the crowds that seem to come here for a meal, watch the footy, or perhaps a date. That is its appeal. Head to the front bar to watch sports and speak loudly or the restaurant for sophisticated surrounds. Both do it perfectly.
Number 23 - The Park Hotel (Abbotsford)
When people ask us where the best parmas in town are, we send them straight to Park Hotel. Not a bad title given this is a relatively hidden away pub in the cauldron bowl that is Abbotsford. It also doubles as a great place to watch the footy (screens are in the beer garden), and even a comfy nook for a romantic dinner for two as well. Add one of the best front bars to prop yourself on, and you've good one very welcoming watering hole. It was taken over by the people from the Royston Hotel last year (number 17 on last year's list) so you the beer list is on the up too.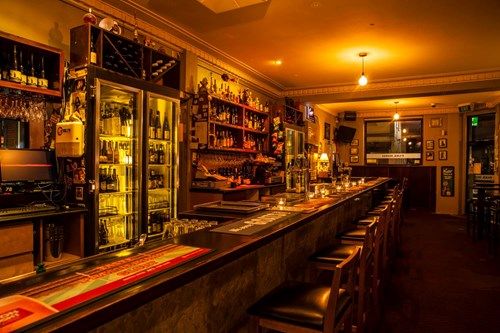 Number 22 - Grace Darling Hotel (Collingwood)
There is no other pub in Melbourne that twists our emotions as much as the Grace Darling. You could call it a love/hate relationship because we used to love it and then we hated it for no other reason in that it changed. You see it used to be pretty grimy and old-school. That kind of place elderly gentlemen who like a beer frequent most hours. We liked it. Then it changed and the hipsters moved in. At first we refused to go there but sometimes a band we wanted to see was playing there so we went. We admitted it did have a good band room. Then we ate there. We admitted the burger was top quality. Then we found out the happy hour and basically we go there on a weekly basis. It won us over very slowly but now it's one of our "locals". At least once a week. Kudos for not changing specials too much too.
Beer Garden: Has one on the corner of peel street. Nice vantage point to watch passers by.
Food: High quality pub fare.
Music: Lots of it. Great music venue including an intimate little basement.
First Date: 9/10
Specials: Some of the best in town. See here.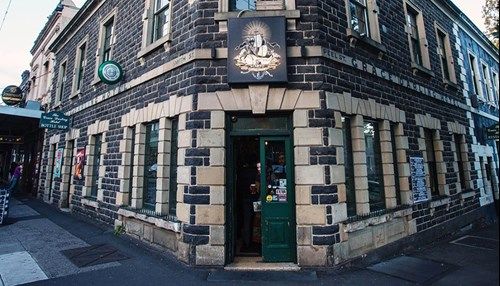 Number 21: The Union Hotel (Brunswick)
The Union, out in the wilderness of Brunswick West (well technically it is Brunswick but it feels very west), is the quintessential local pub. Where revellers have pints of craft beer on the footpath tables, just in front of a wide open door, that looks through the table area, right to the stage, that promotes quality local music.
A little front bar, is ideal for watching the footy/cricket to the right. The urban wilderness of the beer garden is a cracker as well and one of the city's most underrated. Heading here at 4pm each Sunday for some tunes, then a parma, then a final pint on the footpath is one of our great pleasures.
Beer: We always tend to go the White Rabbit Dark Ale. Also has Toohey's Old which is rare on tap these days.
Food: Decent parmas and pub fare.
Beer garden: Jungle theme and one of the most underrated in the city.
First Date Place: 10/10 - Loved by families, hipsters, locals and everyone really.
Table of Contents

Top 50 Pubs in Melbourne (2018)